SOULS
ON A MISSION FOR
SOIL
REGENERATION
OUR PURPOSE
FUTURA has a quality-first approach and a mission for soil regeneration both where coffee is grown and where it is served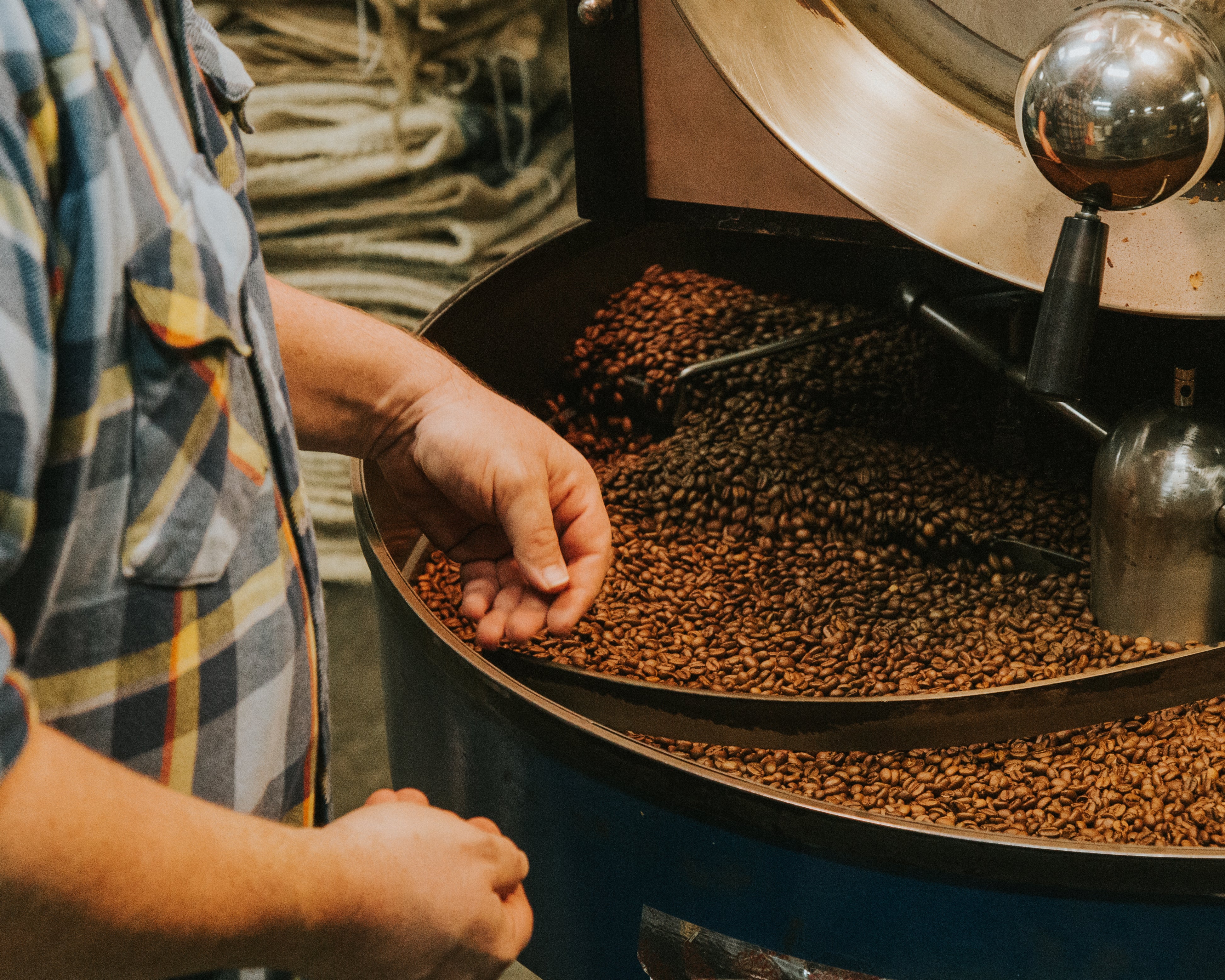 Welcome to Futura, Coffee & Culture for a brighter tomorrow.
We invite coffee lovers to connect around soil regeneration along the specialty coffee value chain and inspire people to make daily choices that count for soil regeneration within the coffee industry and among other agriculture-based products.

Let every sip be an act of appreciation for the wild world of coffee. 
Join us in taking 5 actions to create a new reality for our planet.
3% OF FUTURA'S DAILY SALES will go to our Soil Regeneration fund, which was started in 2022 by our founding partners.

IN PARTNERSHIP WITH COMMUNITY BASED ORGANIZATIONS, FUTURA WILL ALLOCATE HALF OF THE ANNUAL AMOUNT TO SUPPORT FARMERS IN OREGON AND GARDENERS IN PORTLAND ON THEIR SOIL REGENERATION JOURNEY.

THE OTHER 50% WILL BE REINVESTED AT ORIGIN TO ACCELERATE COFFEE PRODUCERS' ADOPTION OF REGENERATIVE AGRICULTURE PRINCIPLES, THROUGH BIODIVERSAL OUR TRUSTED FIELD PARTNER IN COLOMBIA.
Our coffee program will always provide at least one choice of coffee that comes from a farm that is transitioning to regenerative agriculture.

Green coffee buyers will be key to help us grow our regenerative single origin offerings.

We are currently serving coffee from La Palma y El Tucán in Cundinamarca, Colombia. It is a farm that started implementing regenerative agriculture principles in 2017 and has been increasing organic soil matter significantly year after year.
Suppliers of key menu ingredients are being called to engage in the multi-decade mission of soil regeneration.Plants and flowers inhabiting our Glisan St coffee shop come from local gardens that share our purpose.
Our retail bags have been specially selected to compost in certain conditions, while maintaining a high standard of coffee quality over long periods of time.
We will work hand in hand with experts, artists and digital entrepreneurs to build an engaging learning journey for customers, employees and communities to better support soil regeneration and recognize it as a key enabler for a net positive future.
Community
A round-trip Portland-Origins-Portland
¿Working on regenerative farming/gardening in Portland?