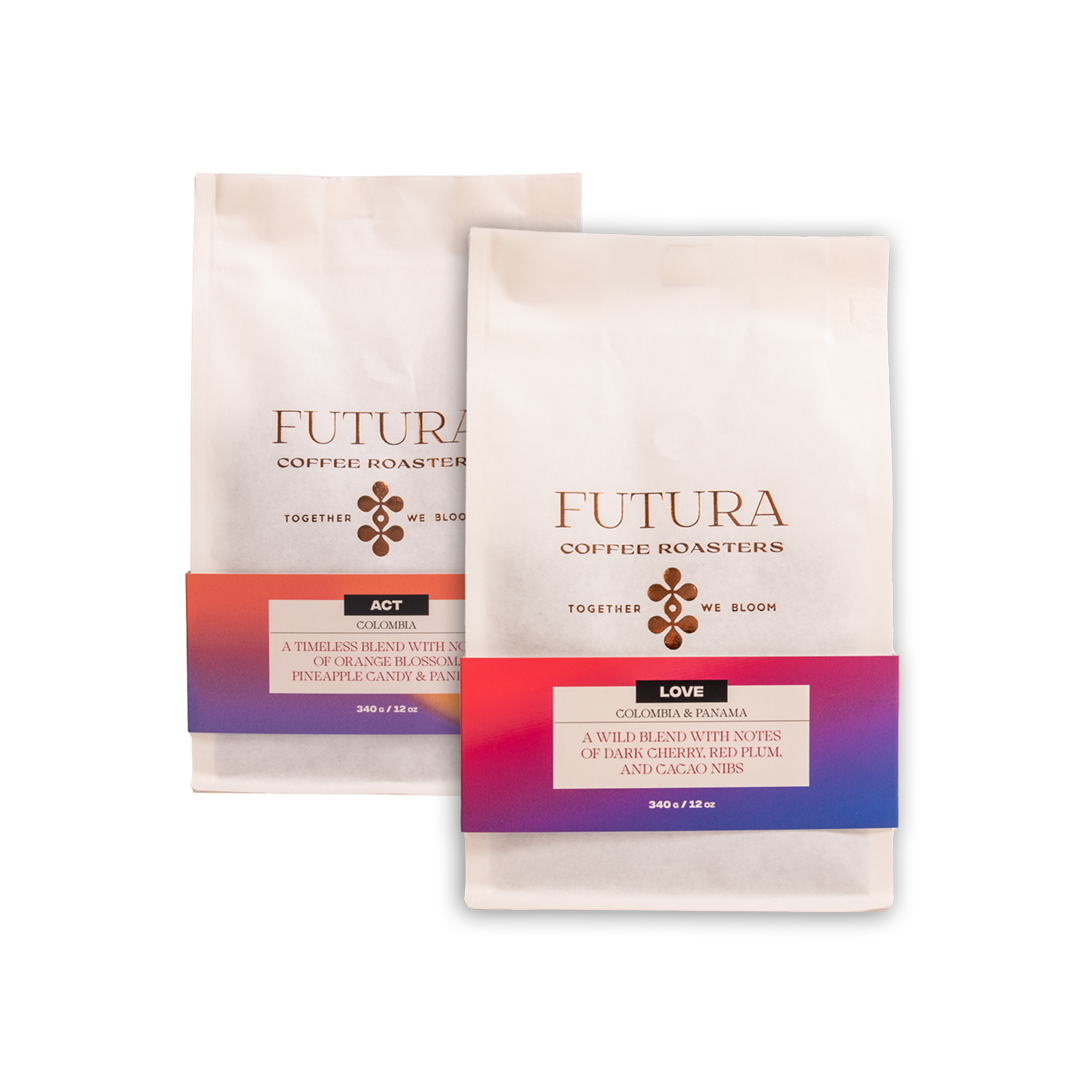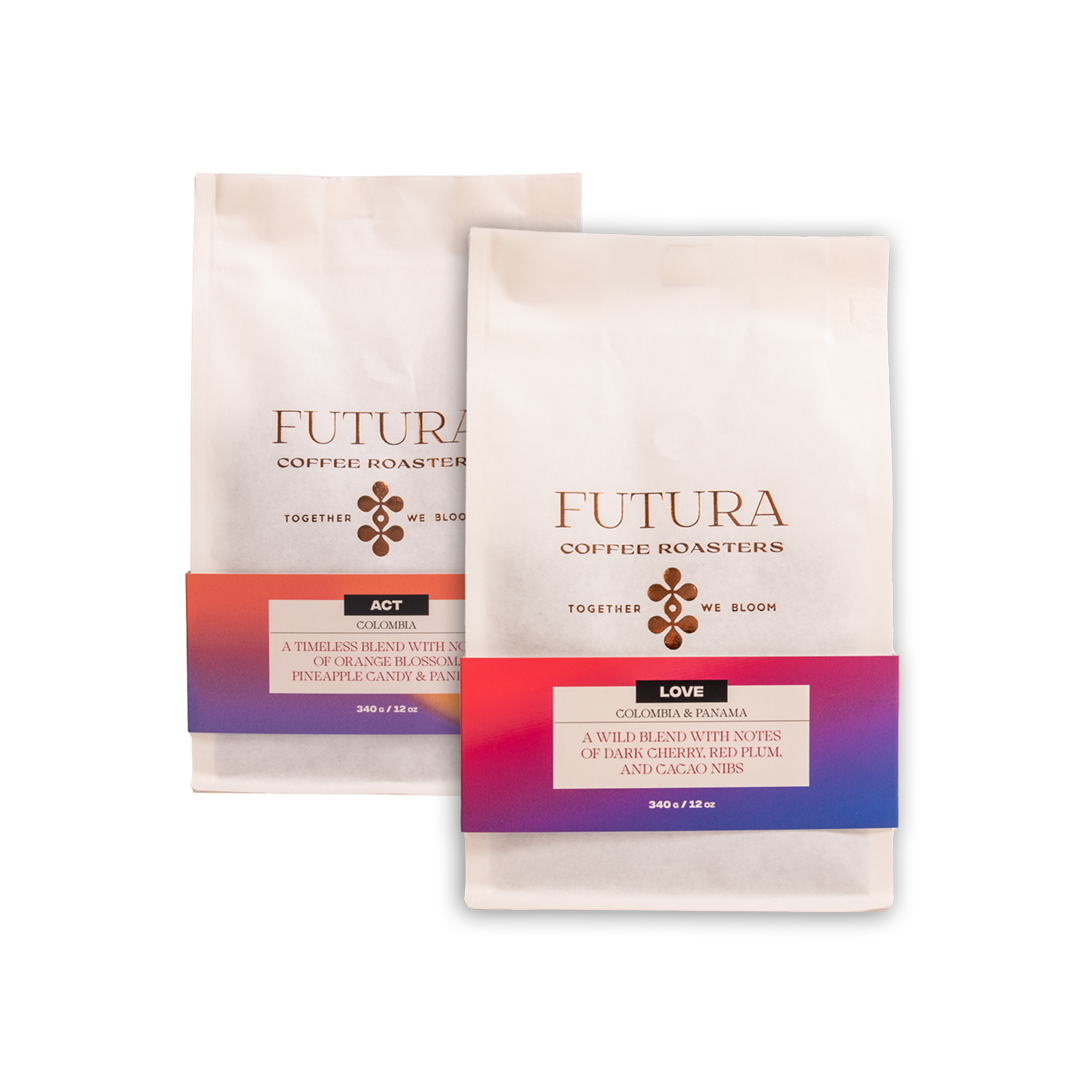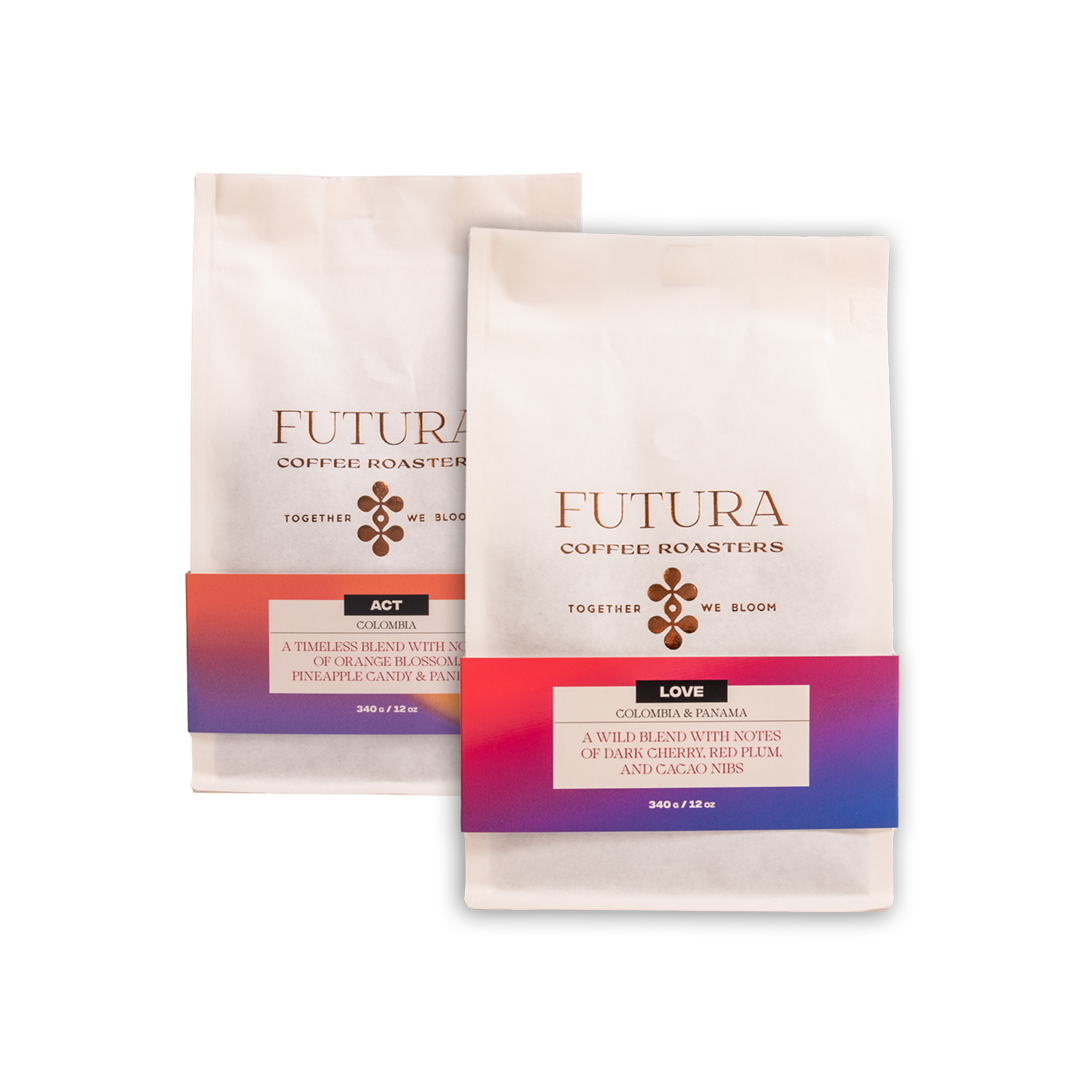 Blends Duo: Love & Act
Experience the best of Colombian and Panamanian coffee with this Duo: LOVE and ACT. These exceptional blends, carefully sourced for their unique flavors, are the perfect way to elevate your coffee ritual.
Don't miss out on the opportunity to savor the essence of Colombia and Panama in every cup. 
You will receive these 2 coffee bags throughout the subscription.
Bag size is 340 g / 12 oz.
To cancel or change any details of your subscription please message us. 

The first order will ship the next Wednesday after the order is placed.