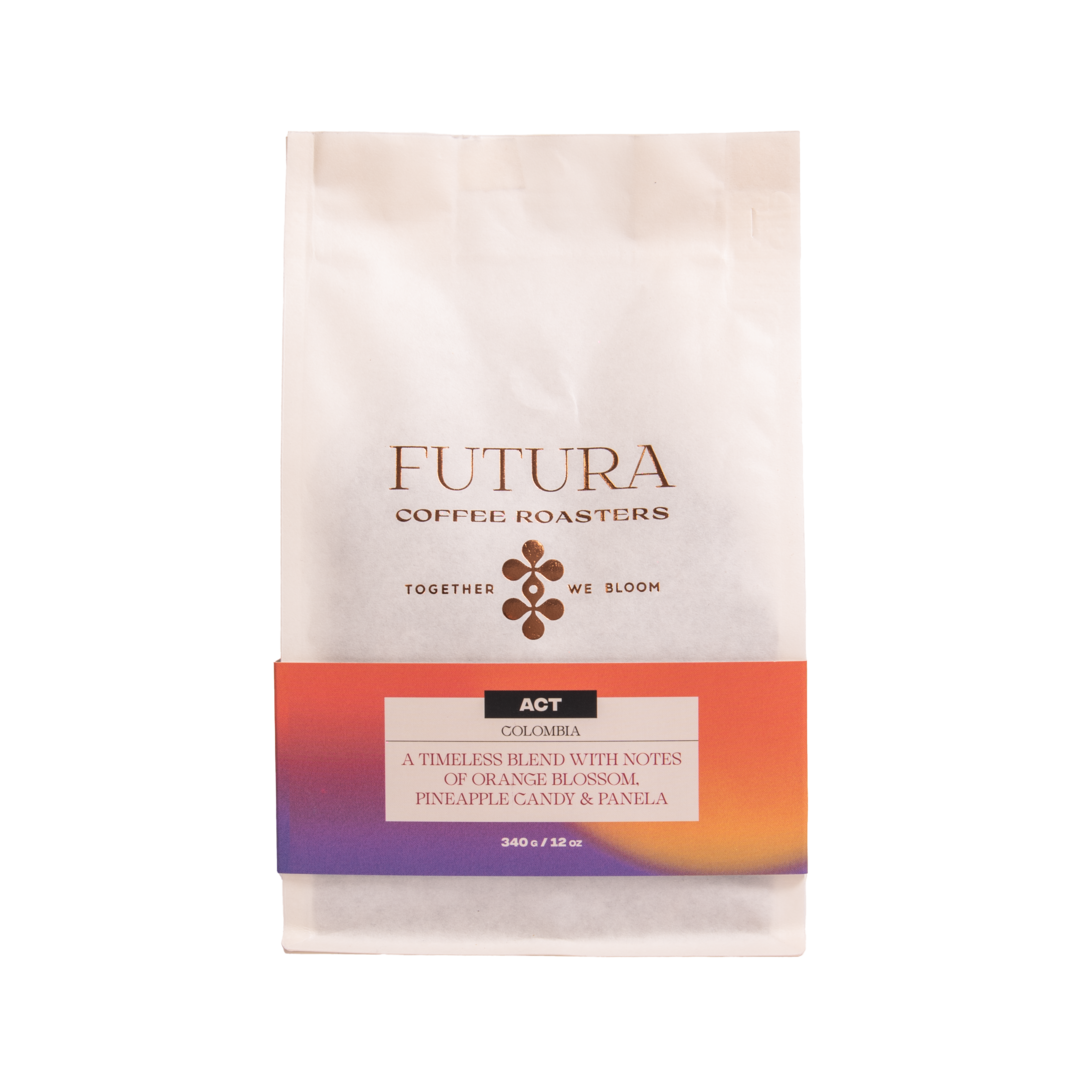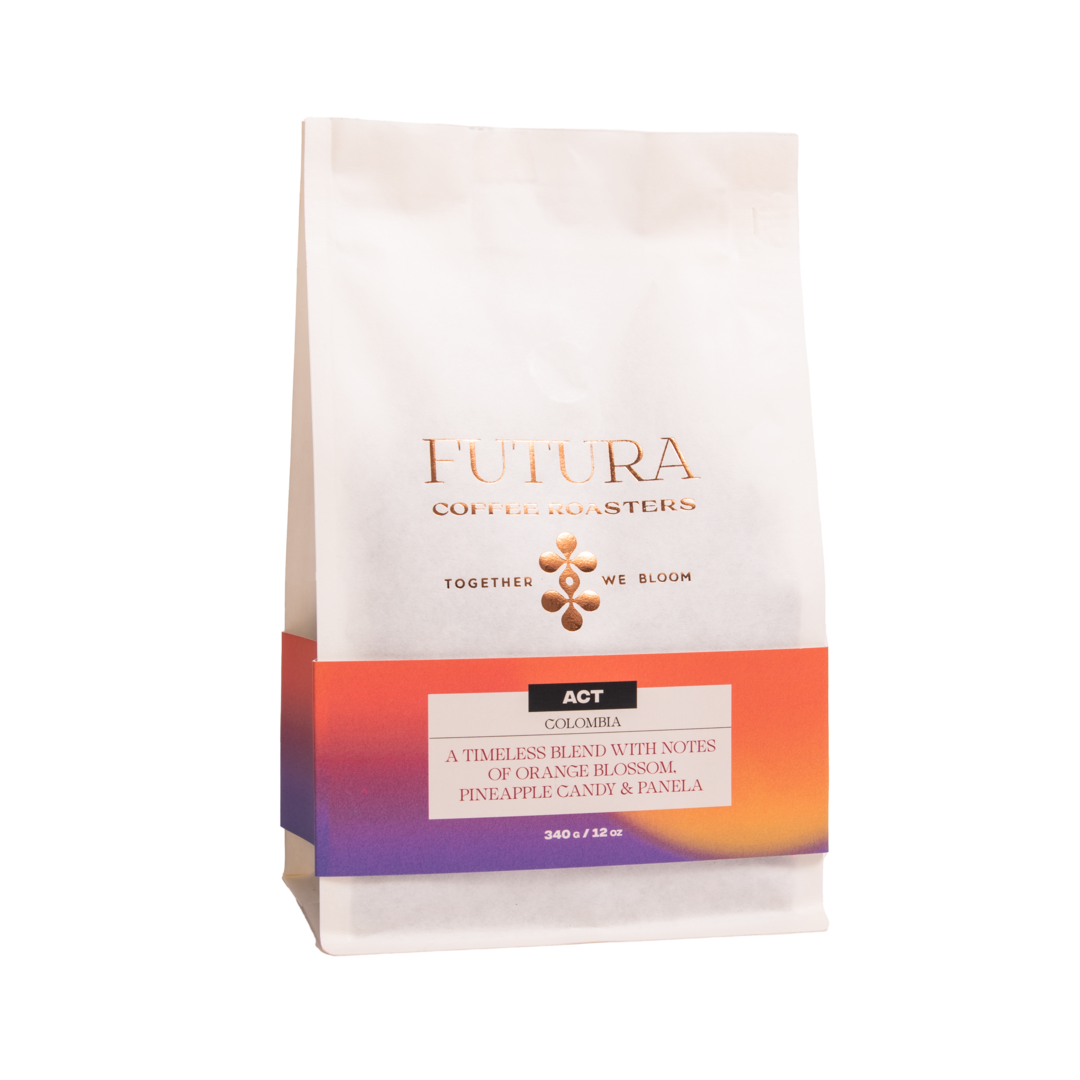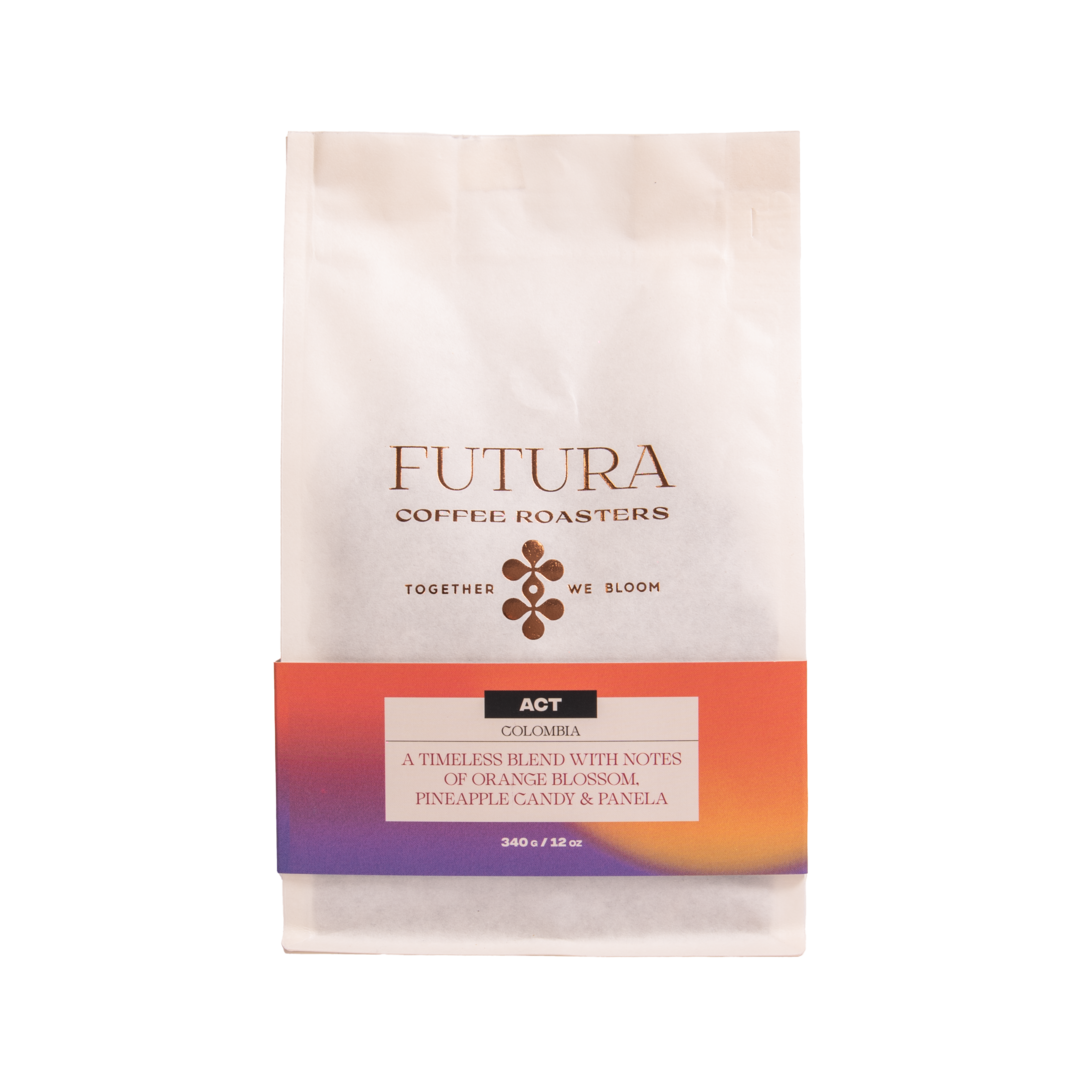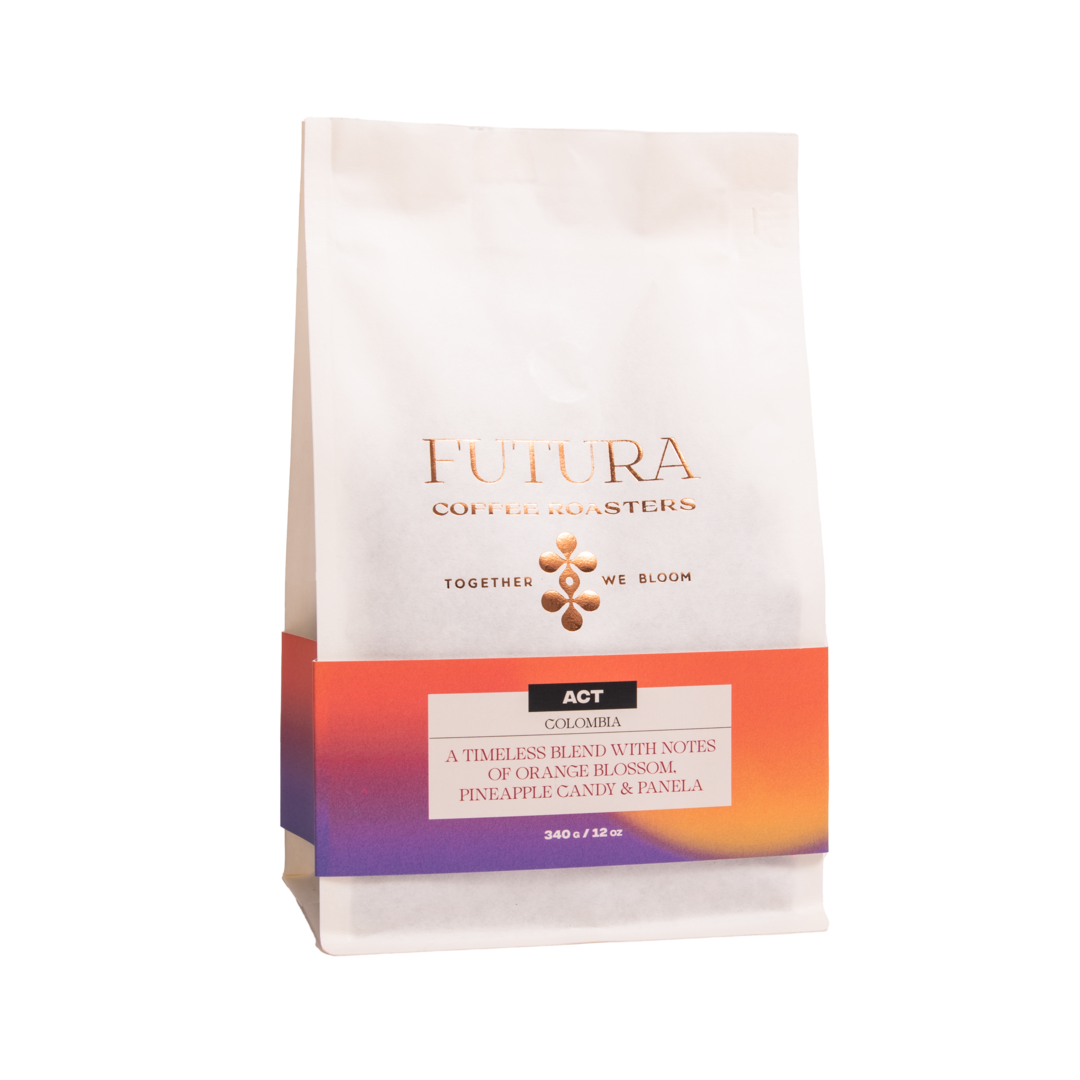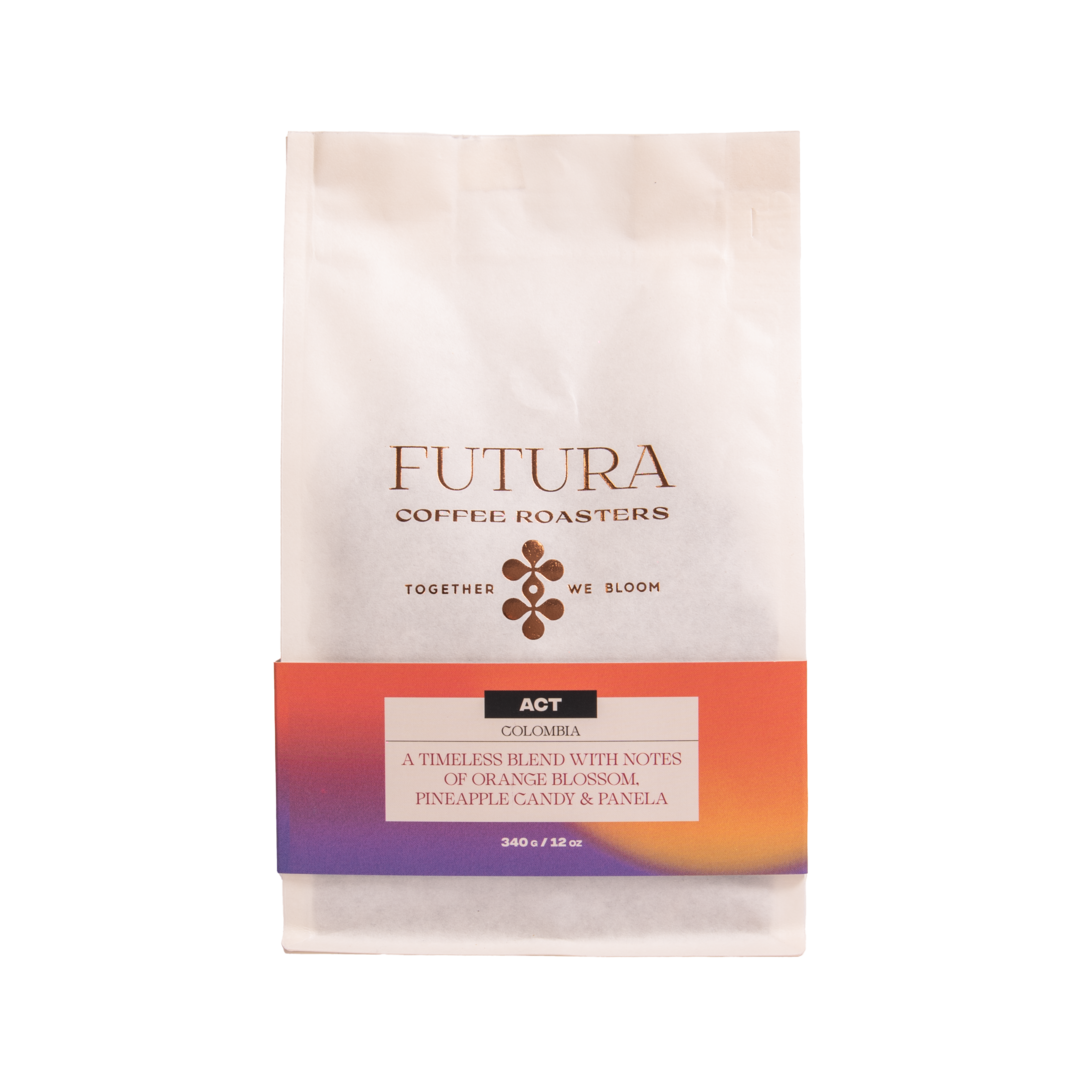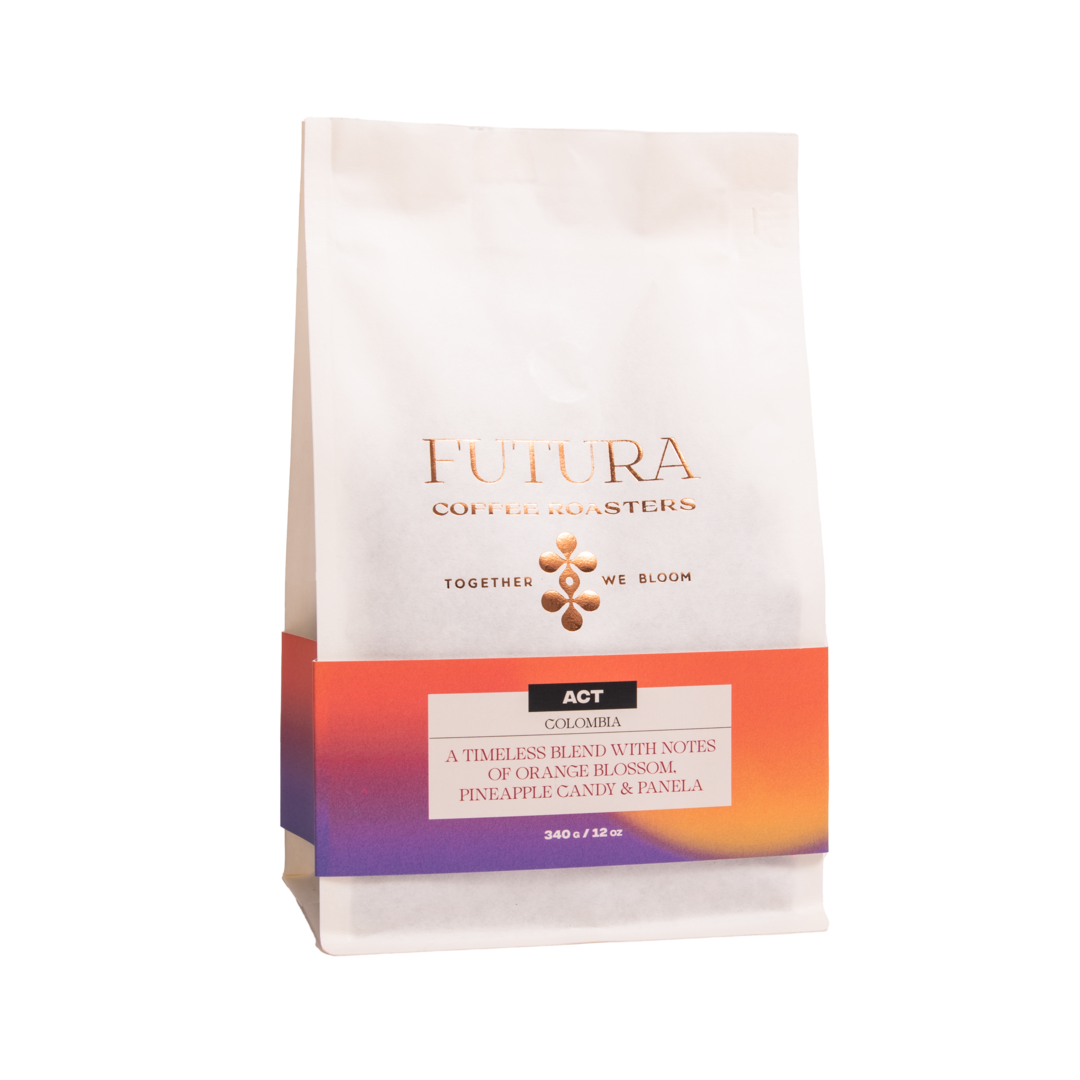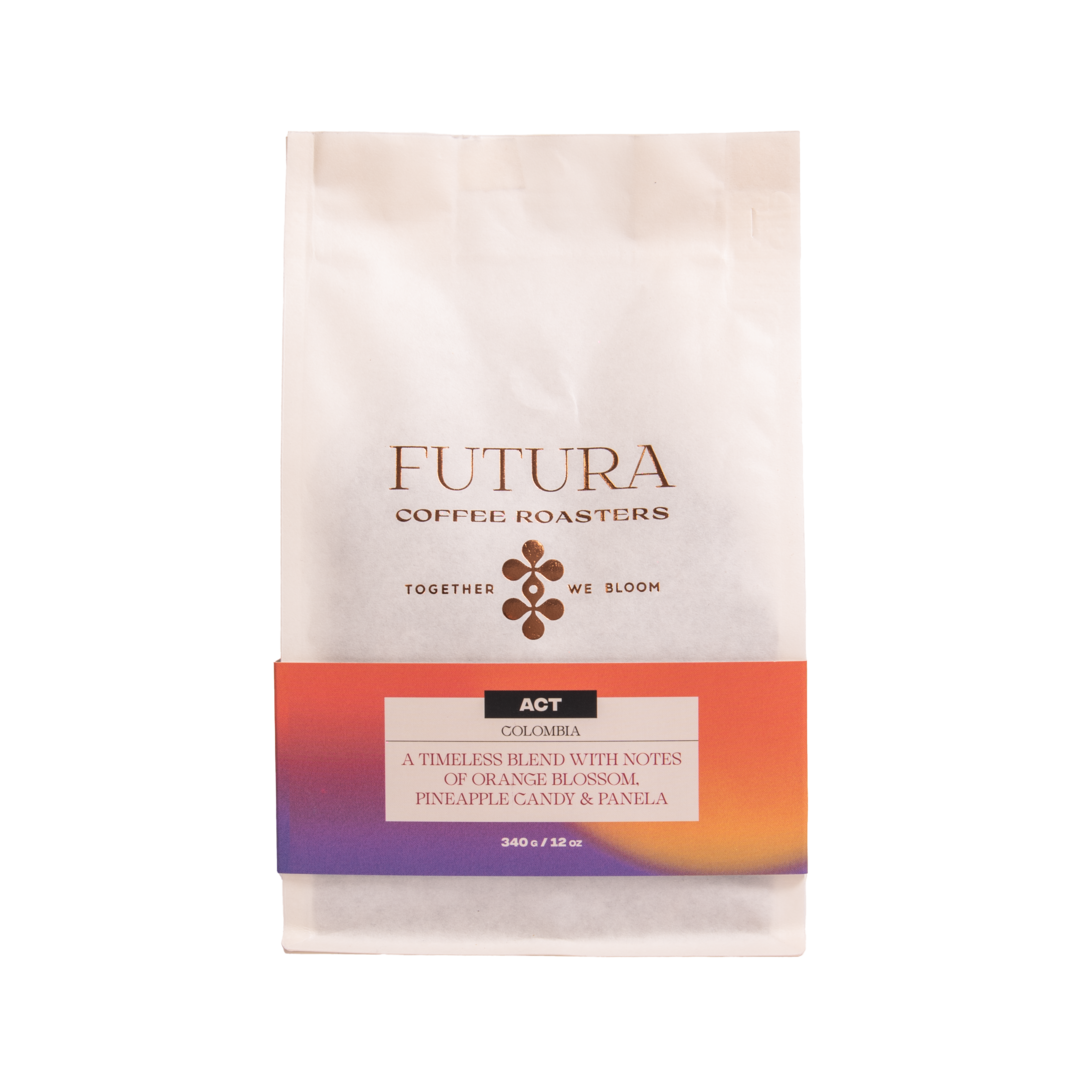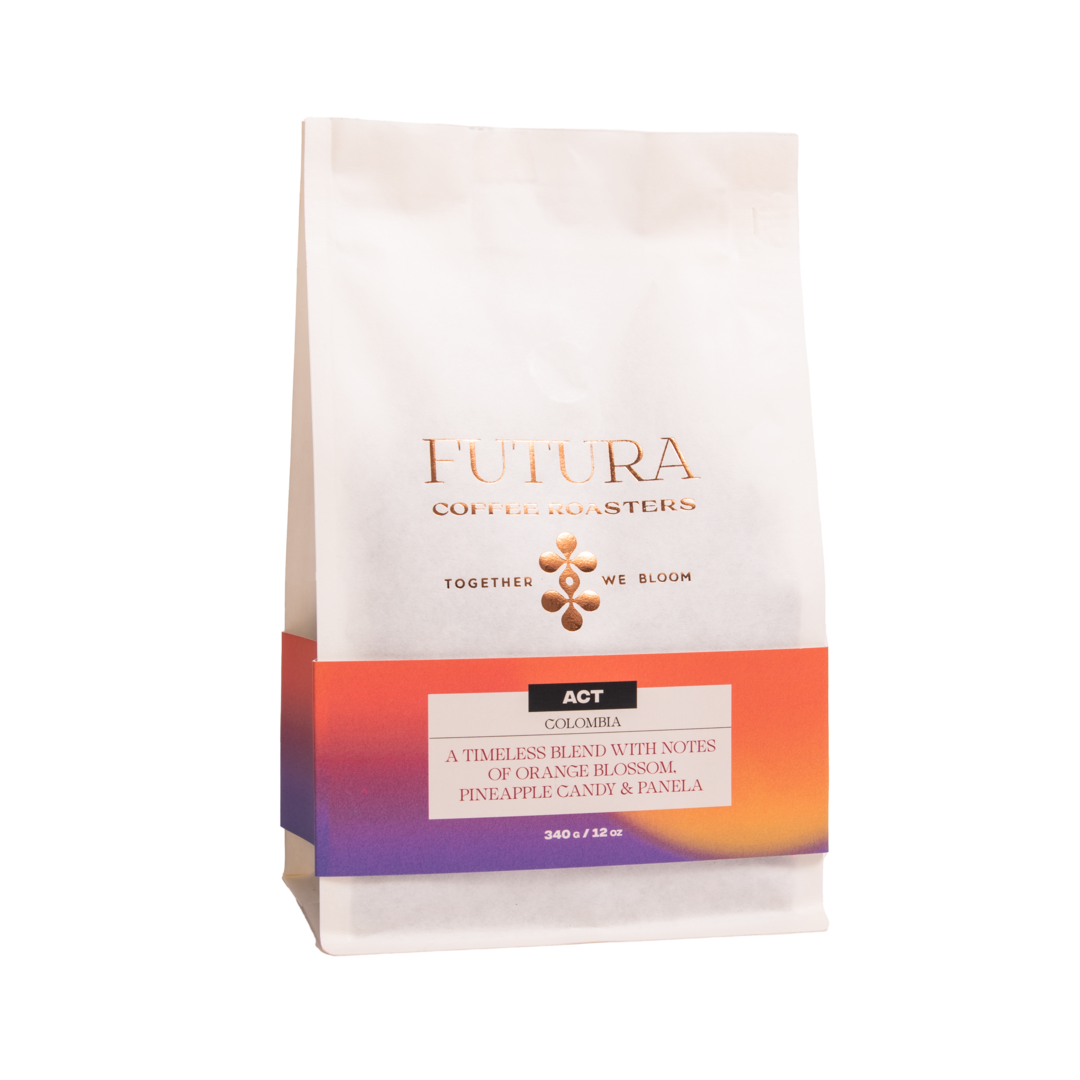 Colombia - ACT Blend
A timeless blend offering a delicate and refreshing experience full of fresh fruits and floral notes. This blend is composed of outstanding coffees with innovative processing methods from diverse regions of Colombia.
The Details



Altitude

Tasting Notes
A timeless profile with notes of orange blossom, pineapple candy, & panela.