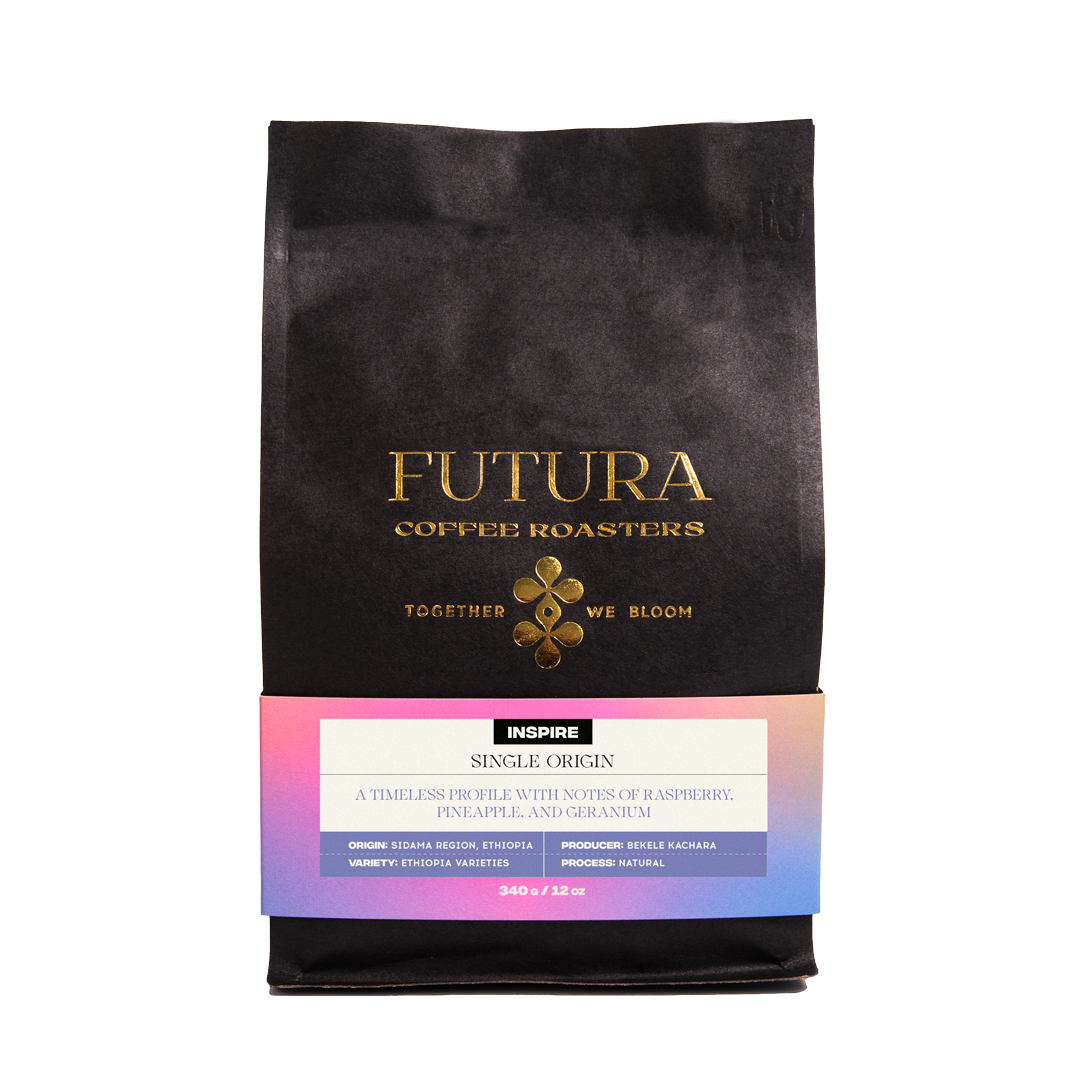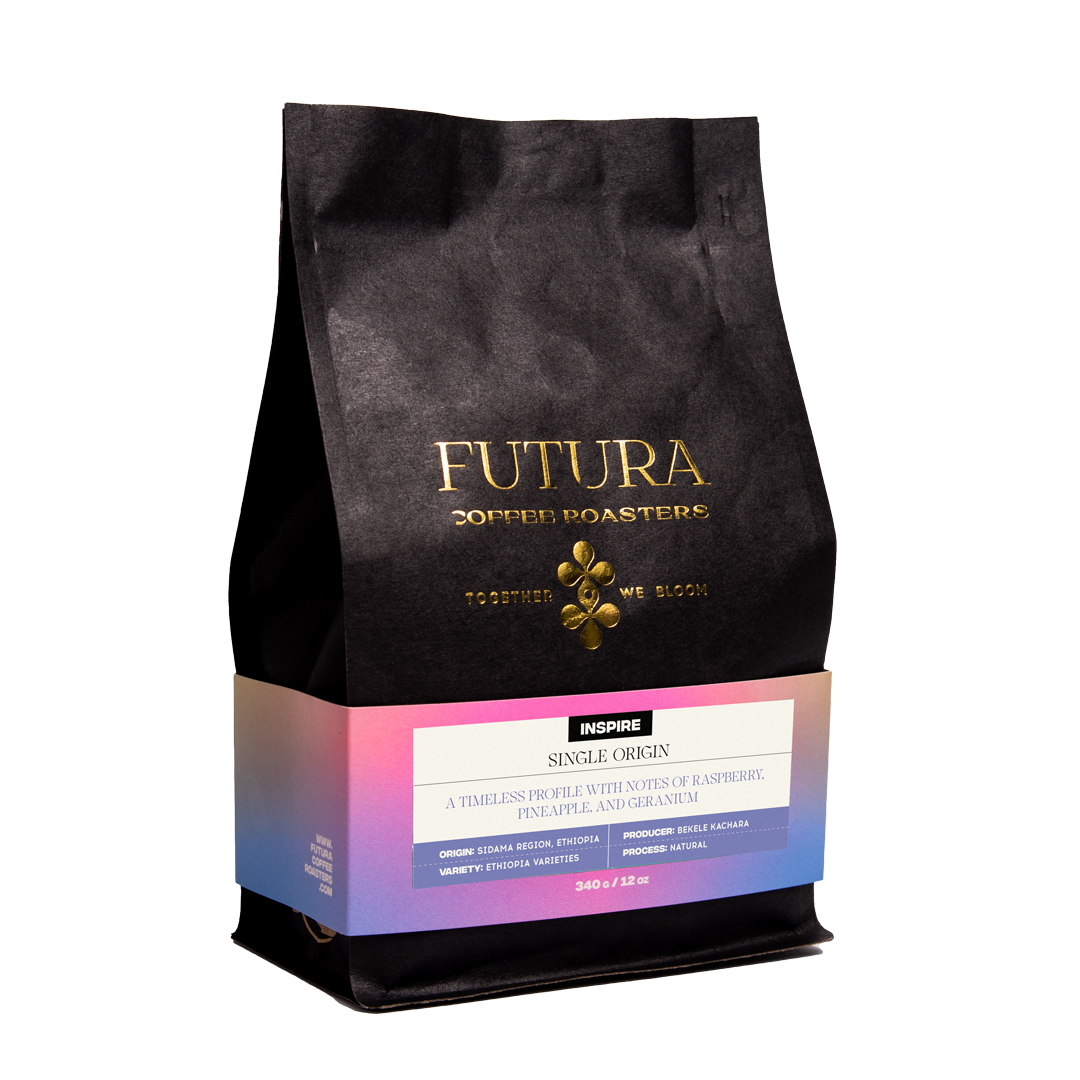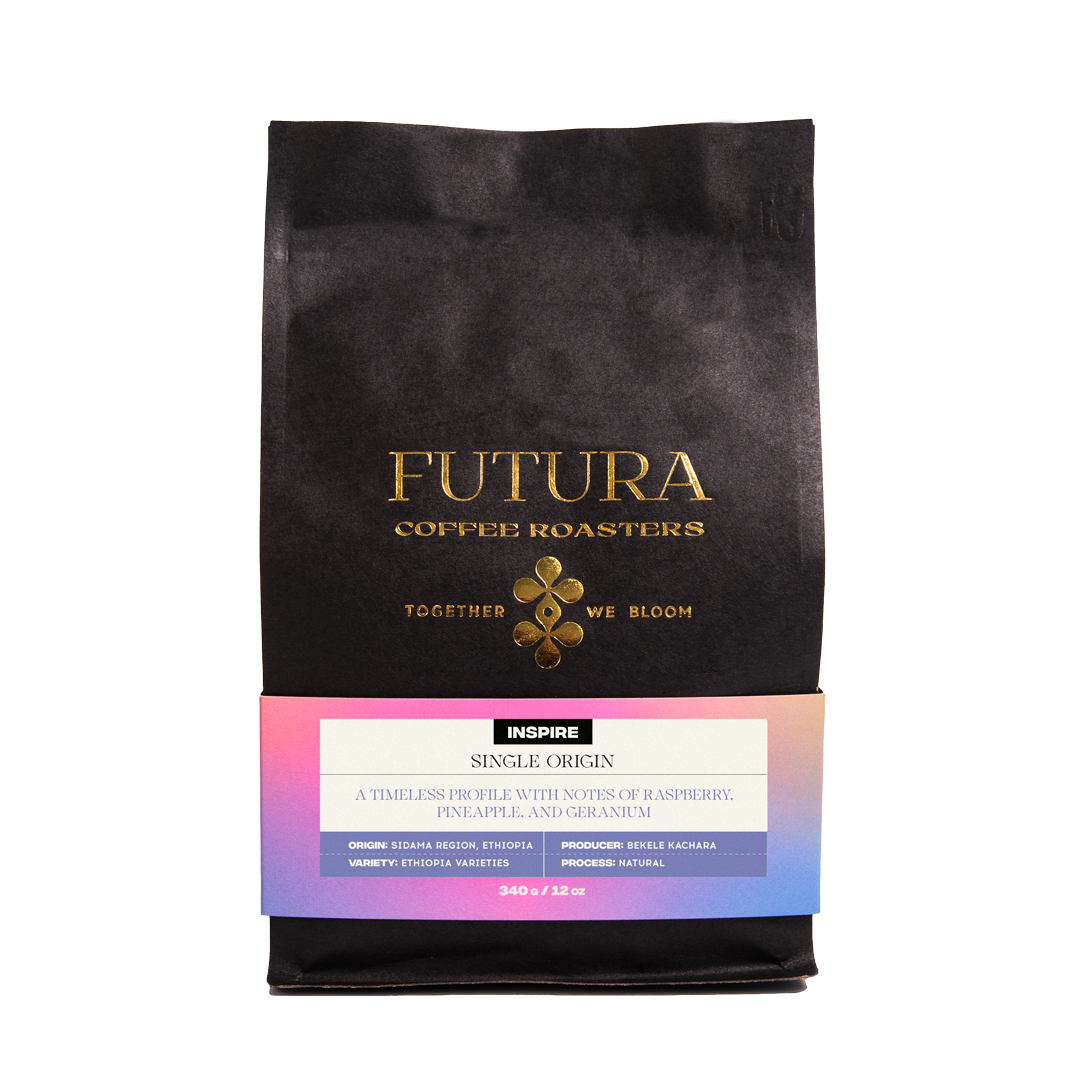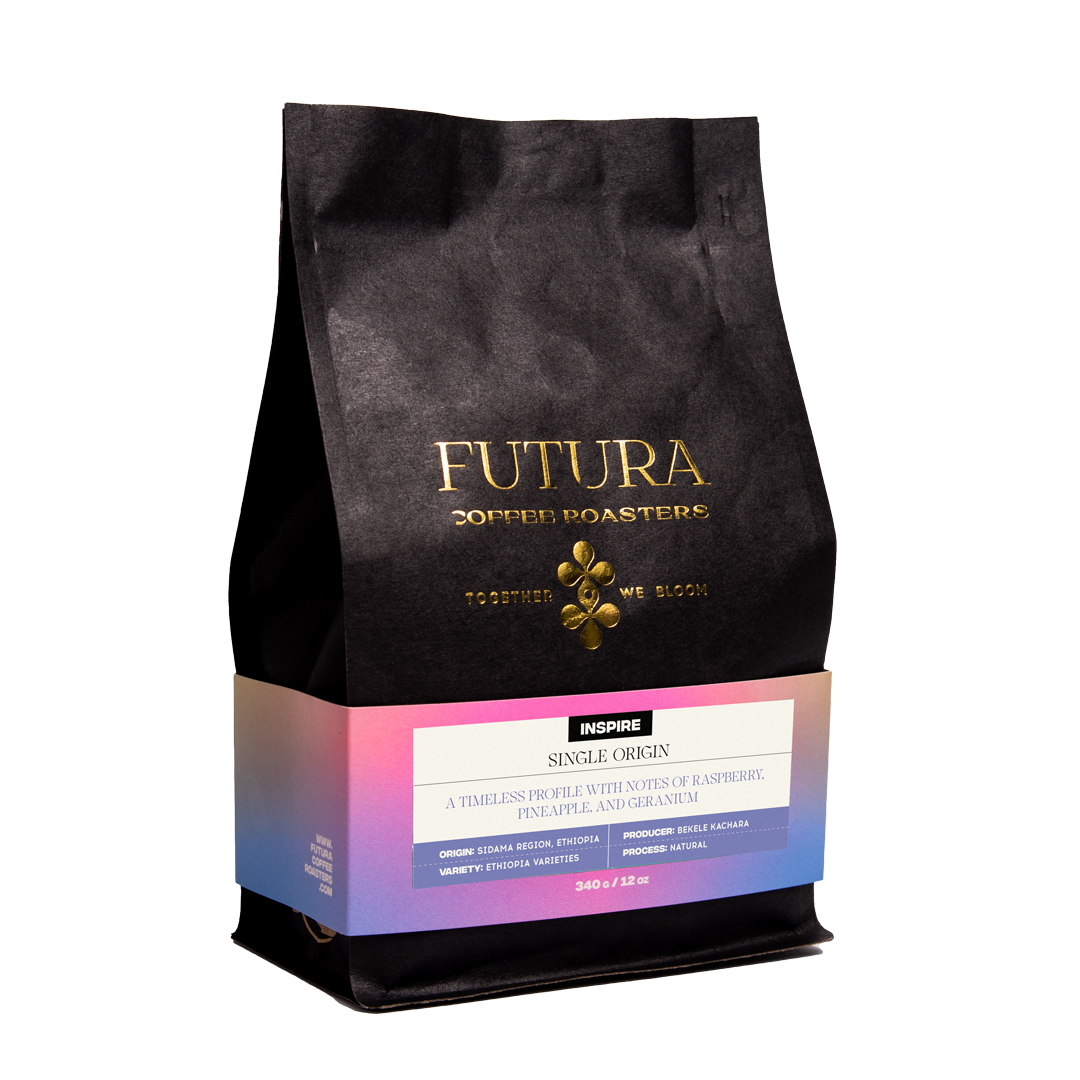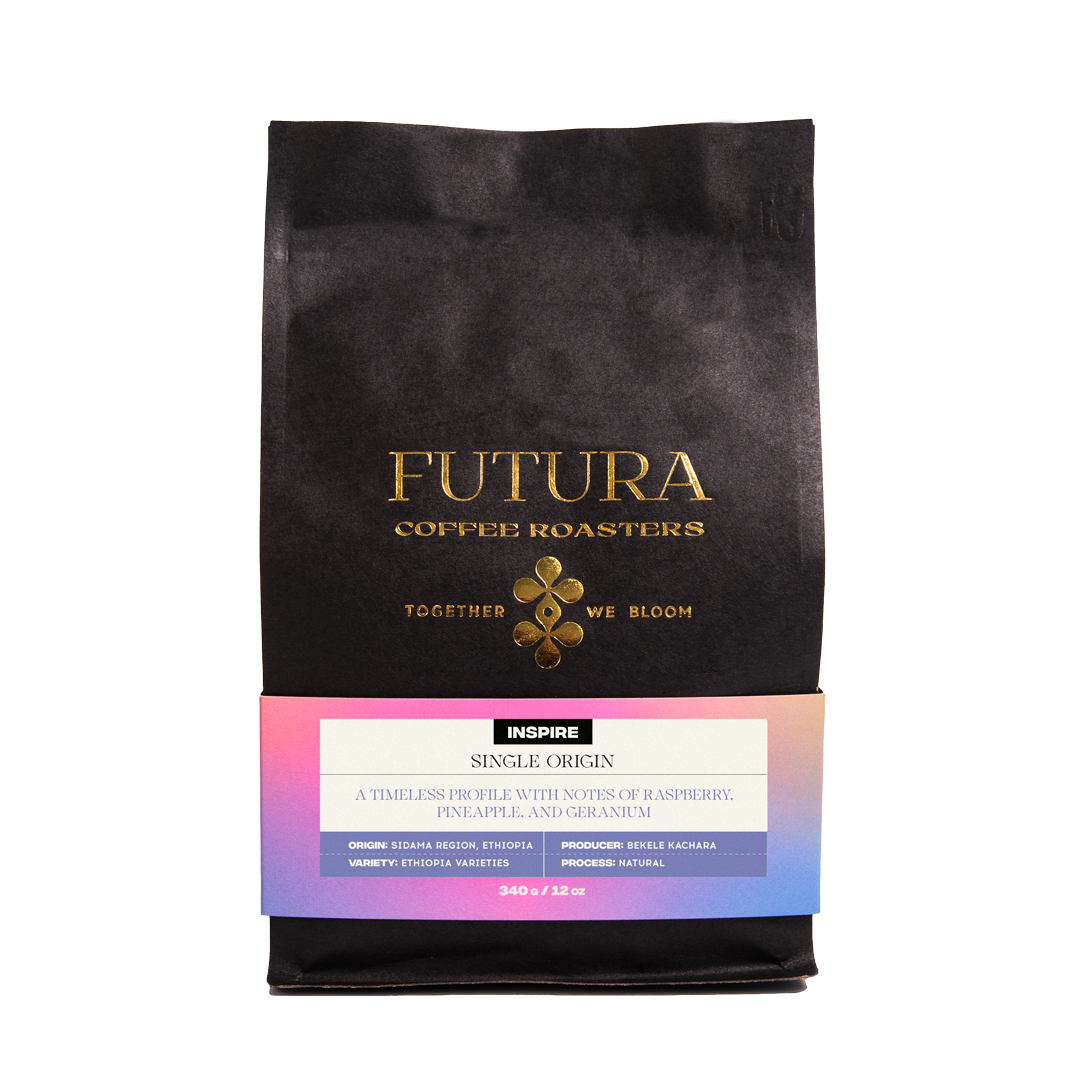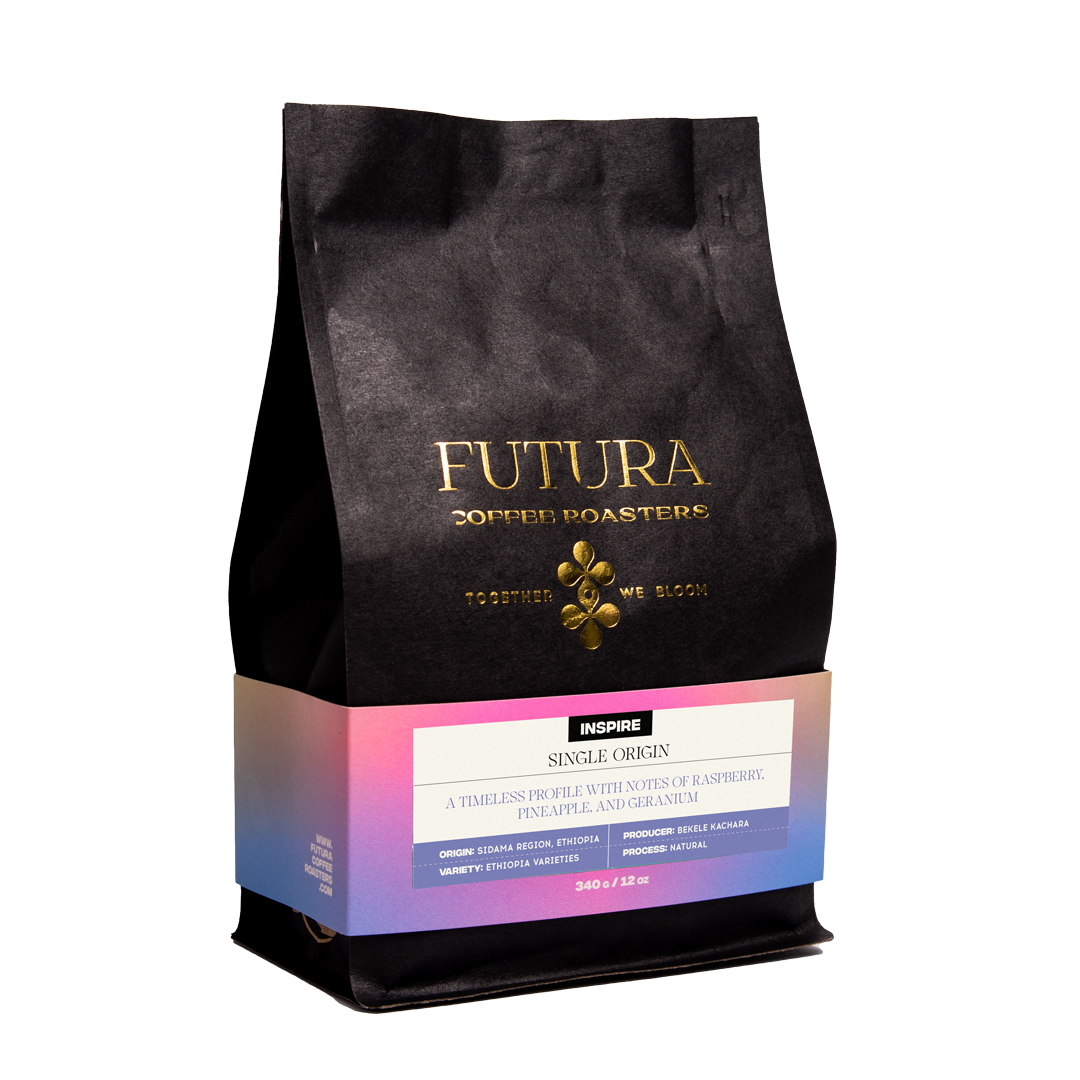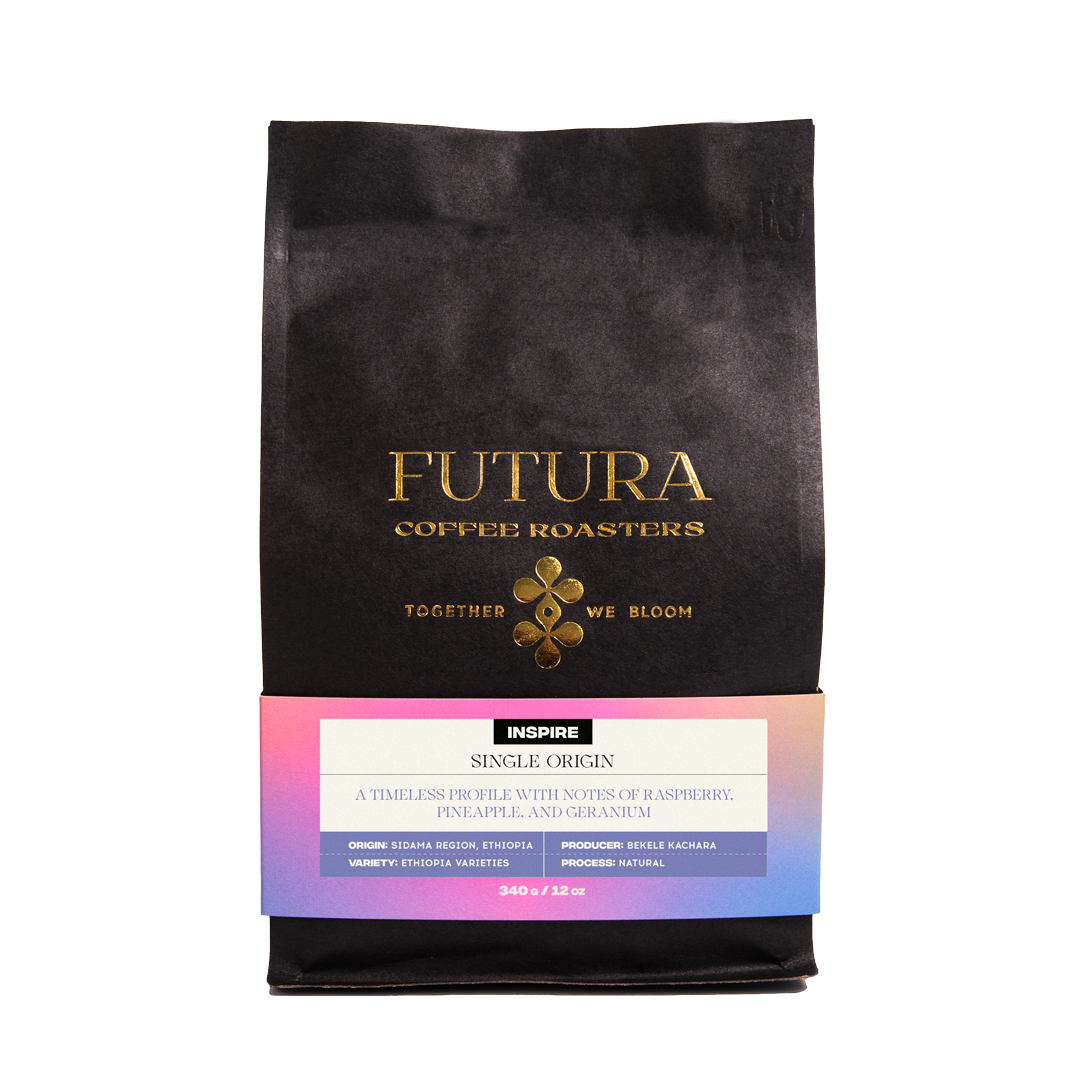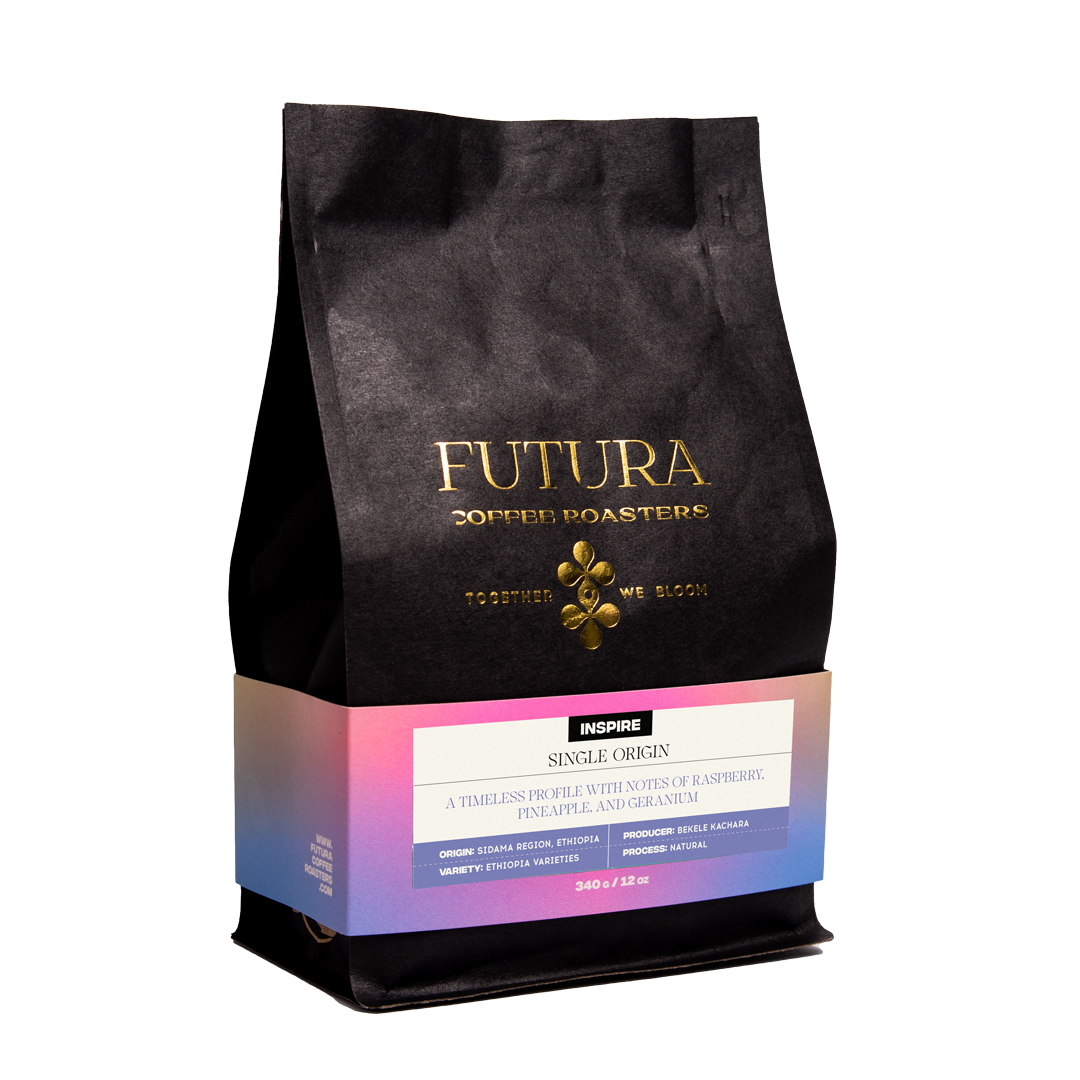 Ethiopia - Catalyst Coffee Trade
Bekele Kachara has been cultivating coffee for well over 20 years and currently owns several farms in the Bensa, Sidama region of Ethiopia.
This coffee in particular comes from a very small plot that Bekele owns near the village of Muraga. His expertise does not just lie in growing coffee, he has also worked extensively in the production and processing sectors of coffee and is extremely knowledgeable. He does not currently have his own mill and washing station but he has built shaded pre-drying coffee beds on his farm so the coffee cherries can begin the process before being transported. Bekele also takes meticulous care to differentiate each of the three native coffee cultivars he grows on the farm and they are kept separate. Until recently, it has been very difficult to conduct genetic tests on coffee in Ethiopia, and there are so many variations that many are not usually named.
At Futura, we are dedicated to seeking out coffees that are grown in ways that are healthy for the soil, contribute to biodiversity on the farm, and limit the use of chemical inputs for growth. Bekele Kachara's coffee is grown entirely using organic methods, however, achieving organic certifications is extremely financially challenging to small farmers. Bekele uses compost and other agricultural residues from the farm to fertilize his farms naturally, creating a very healthy farm environment. Family is extremely important to Bekele. He and his wife, Mrs. Abinet Mekonnen, have raised 13 children, 3 of whom are adopted. With such a large, happy family, it is only natural that many of them would be interested in carrying on the family business and 4 of his children are deeply involved in the operations of the farms. This coffee is complex and dynamic. The processing is clean and invites you on an adventurous tasting experience. We can't wait to share Bekele's coffee with you!
* Images provided by Catalyst Coffee Trade*
The Details




Tasting Notes
A timeless profile with notes of Raspberry, Pineapple & Geranium