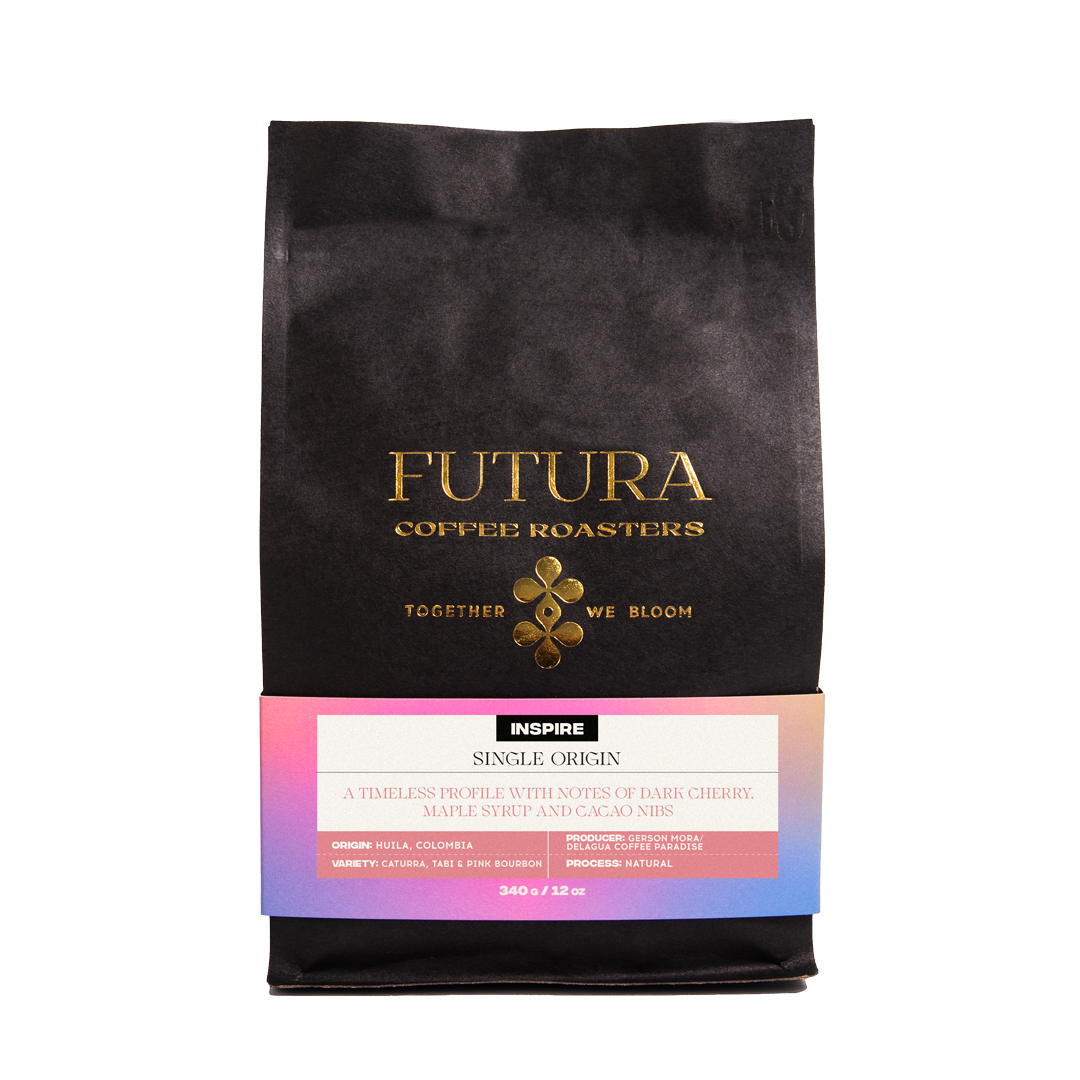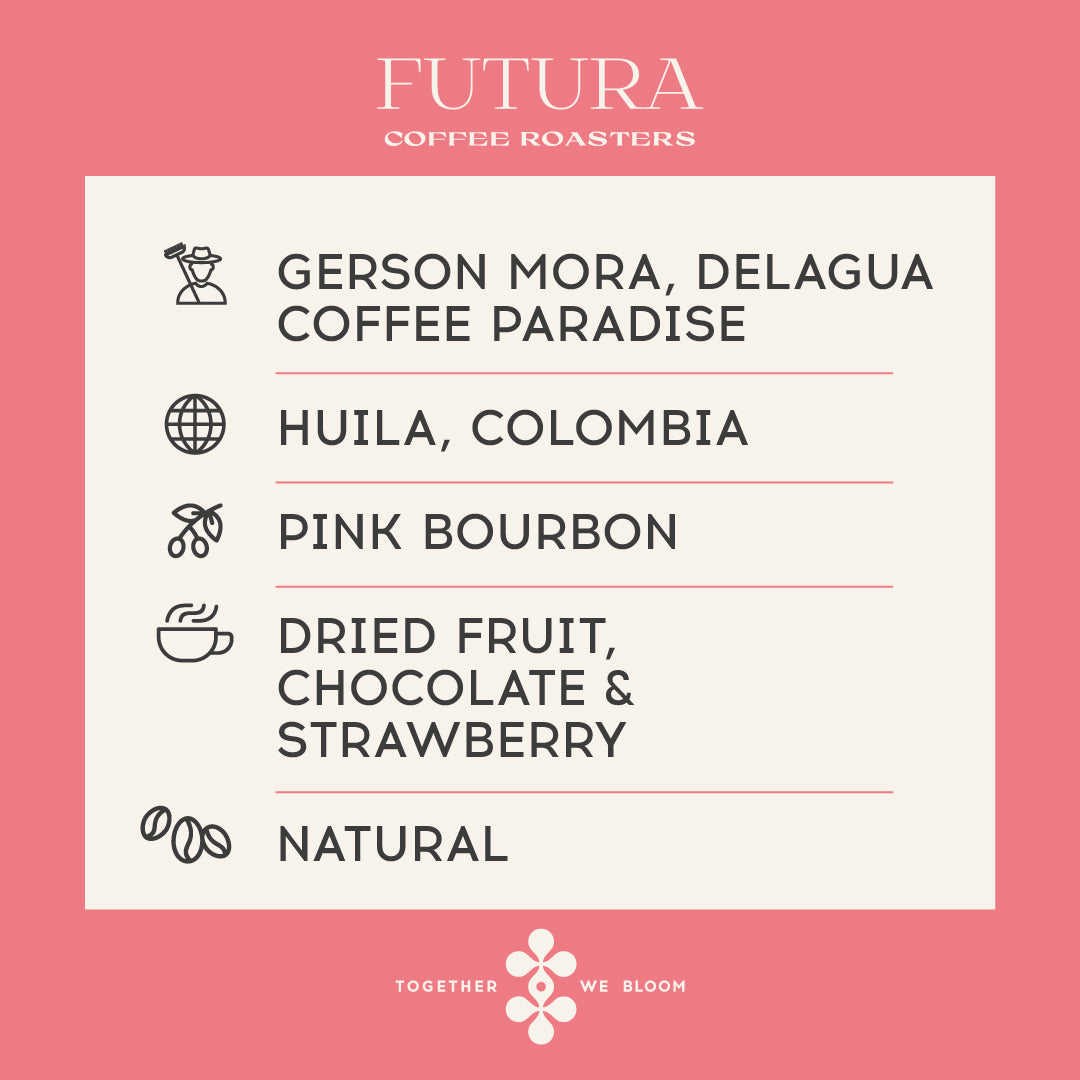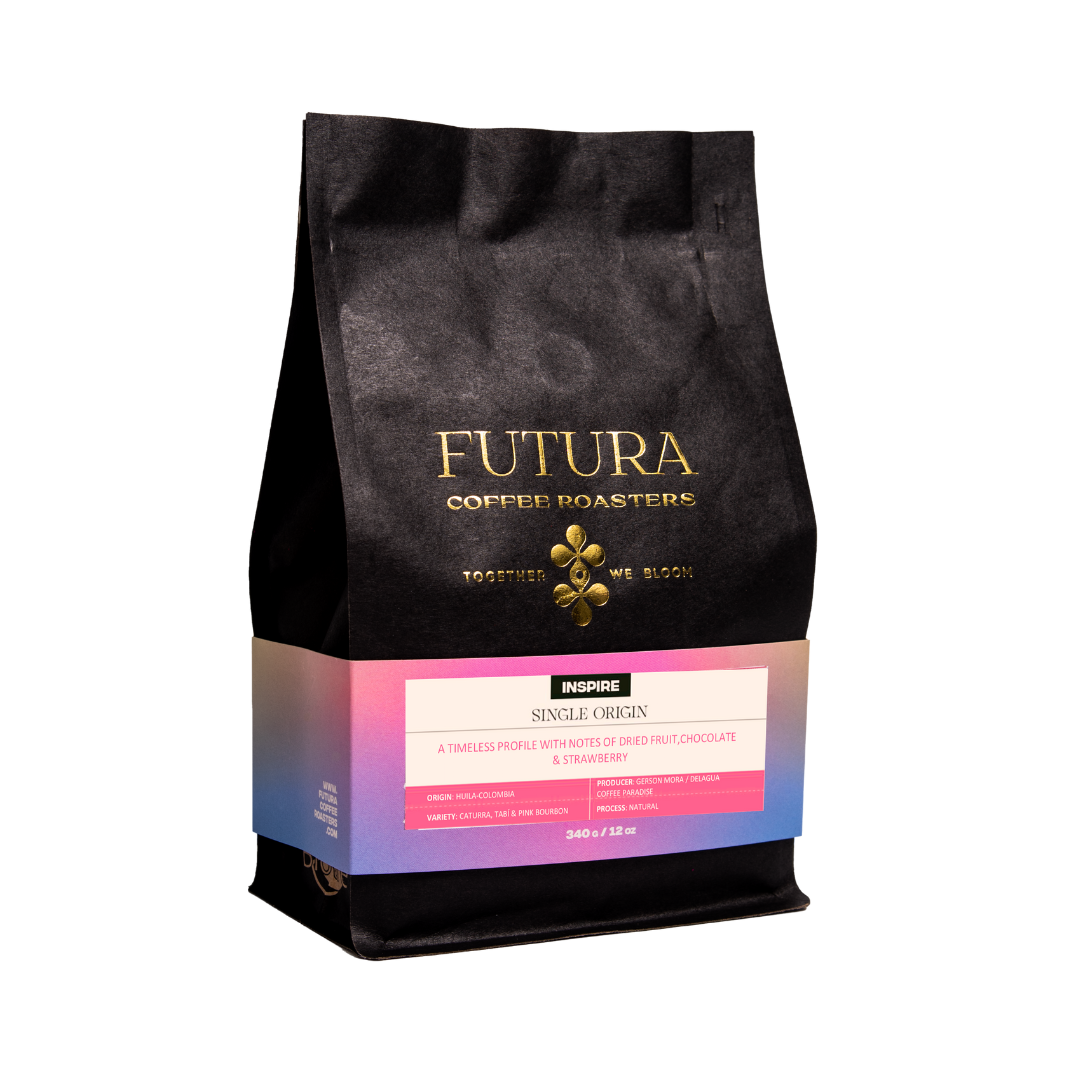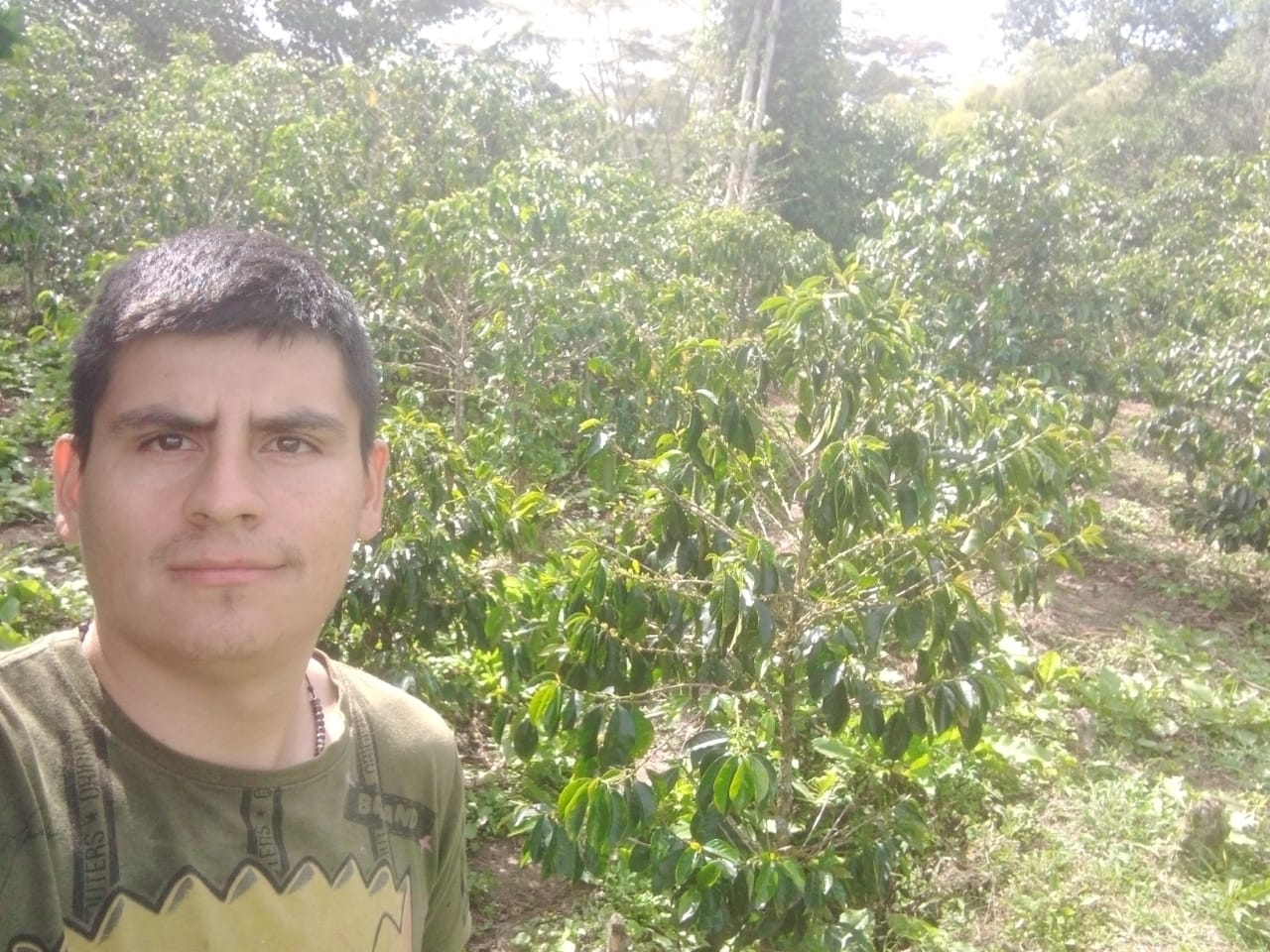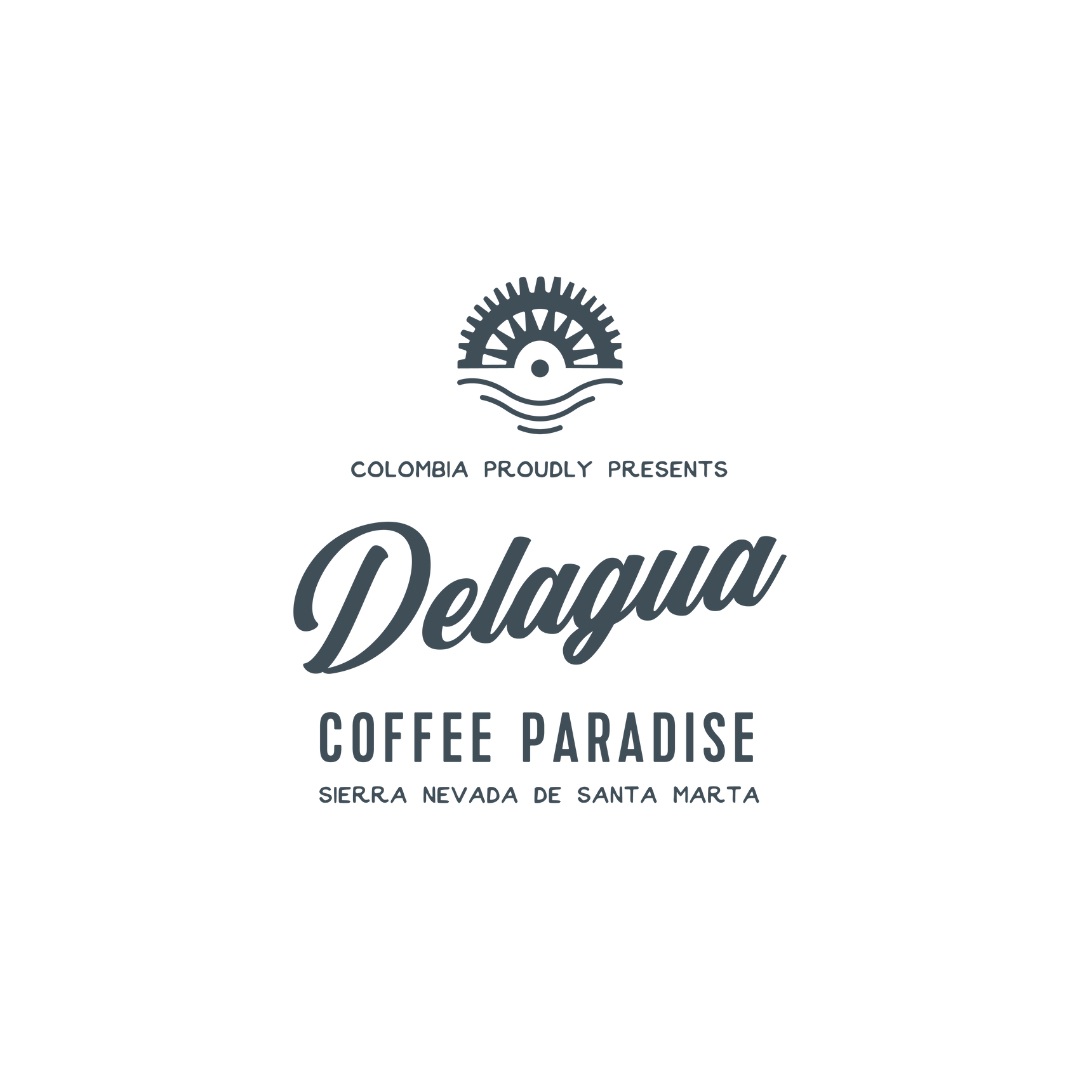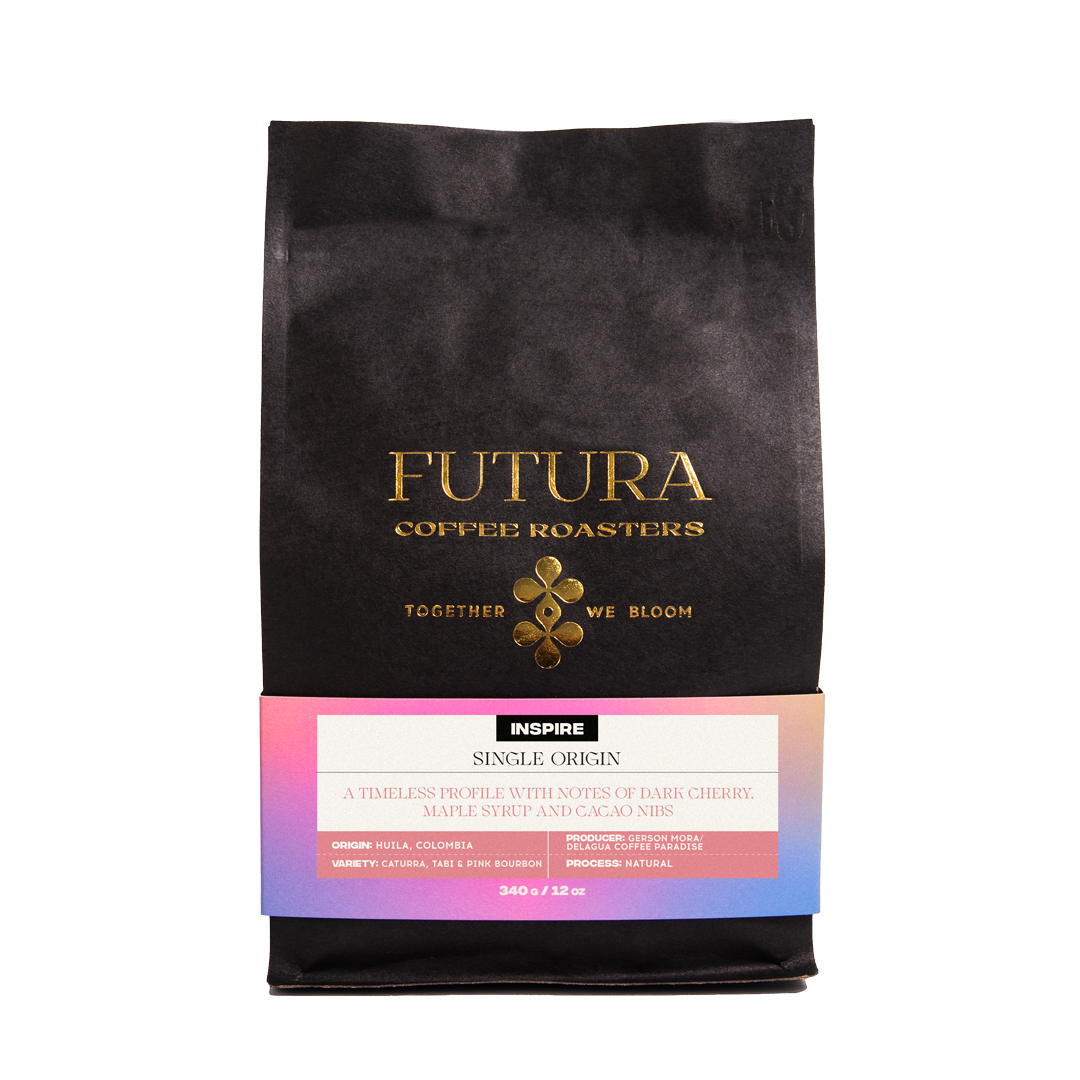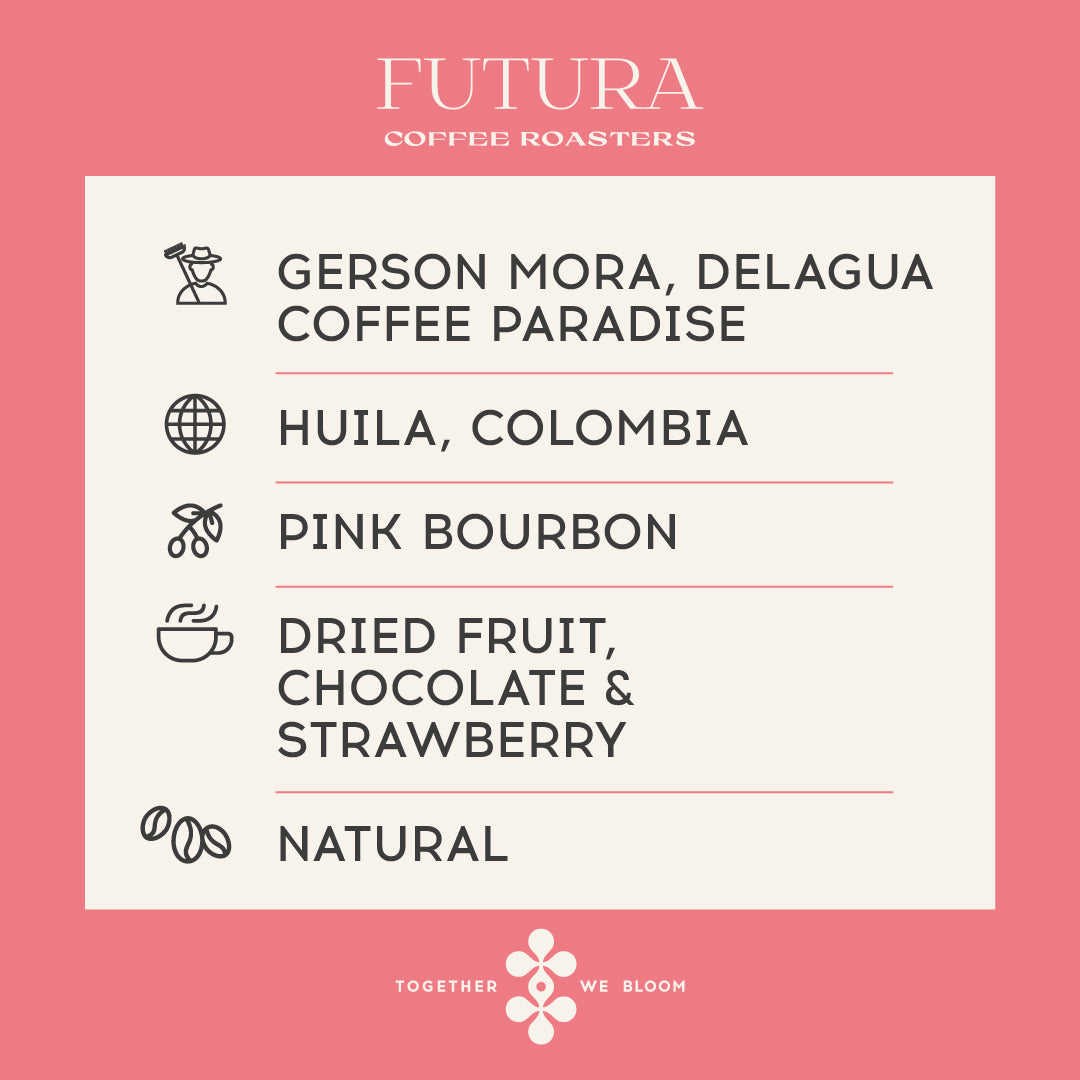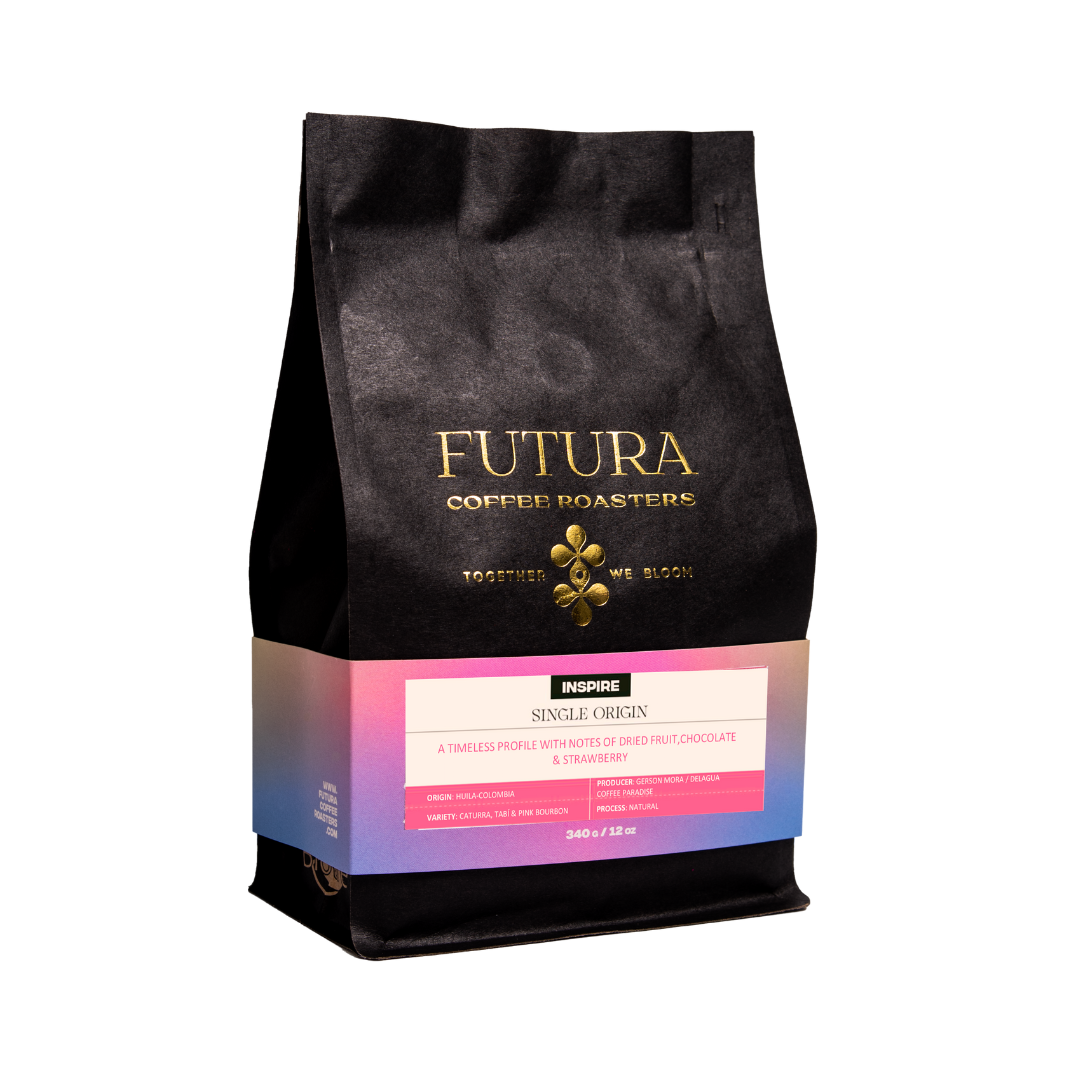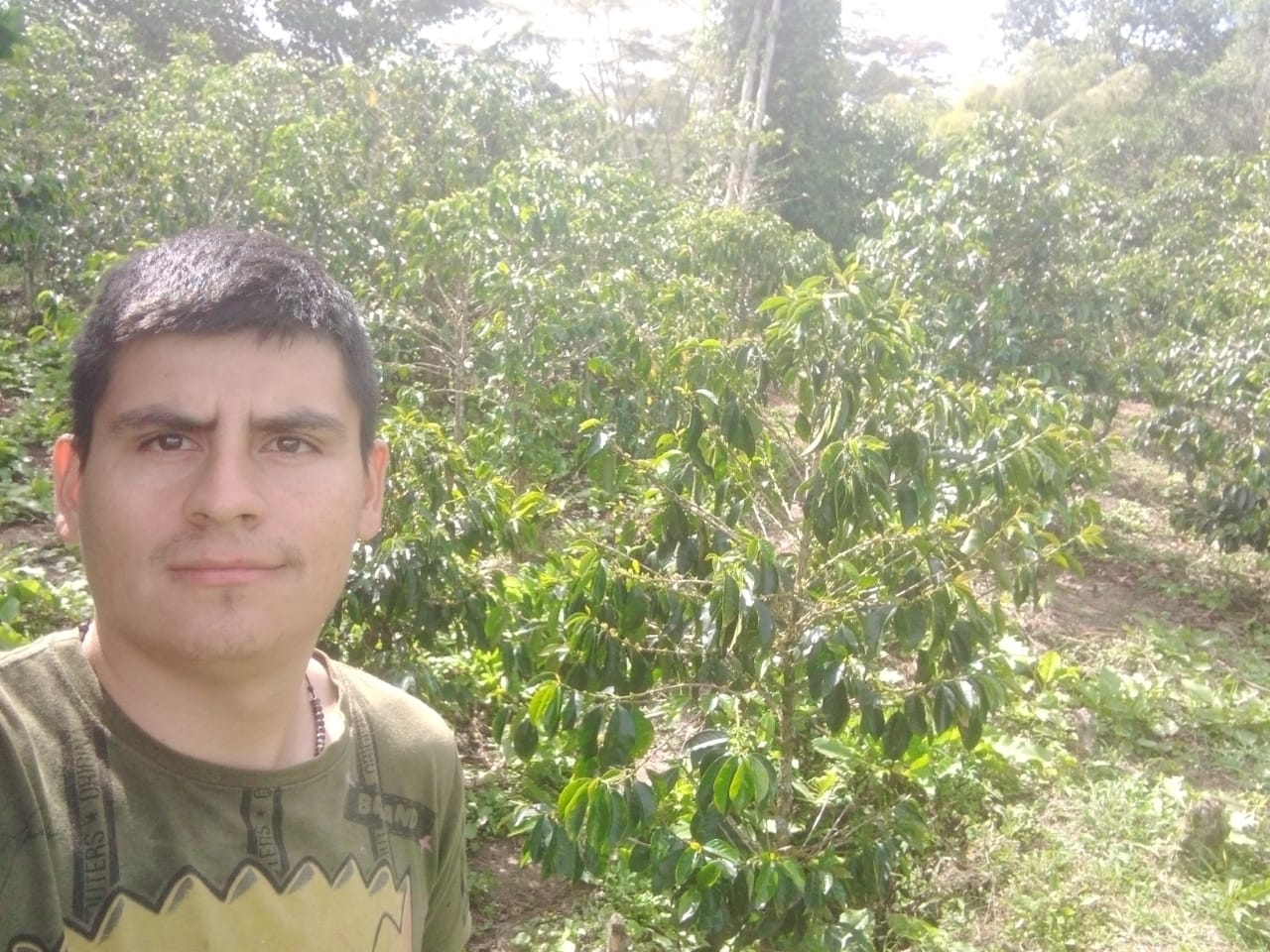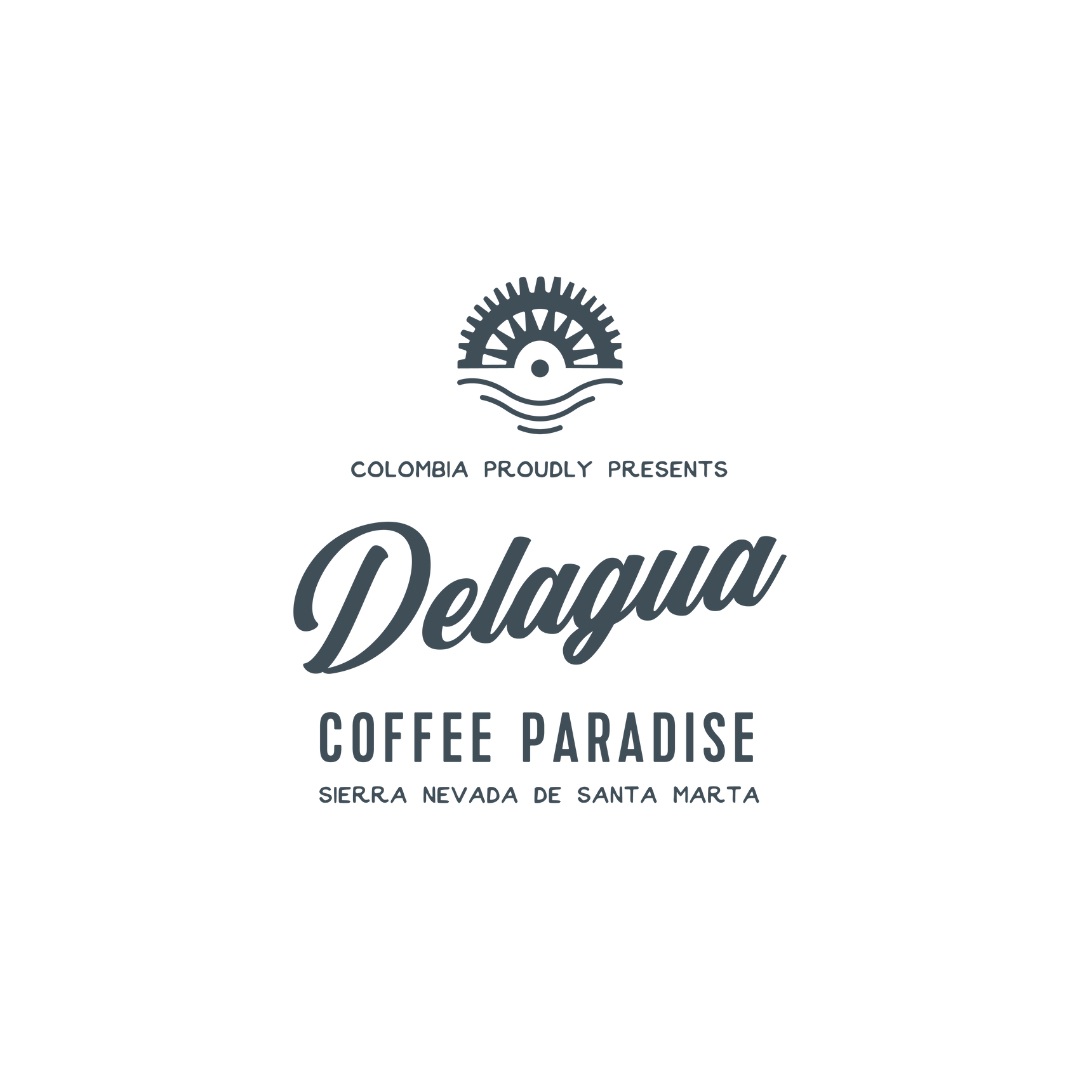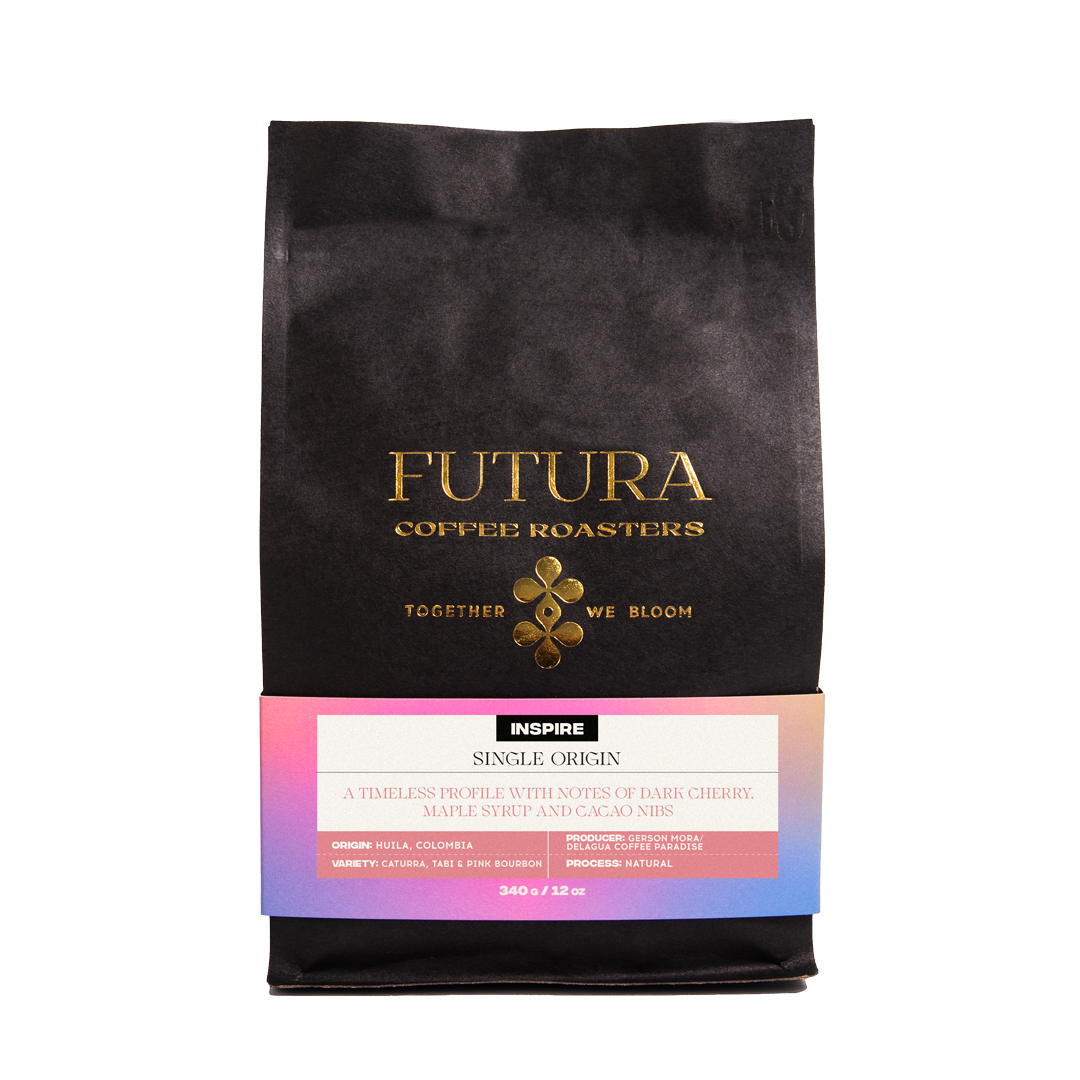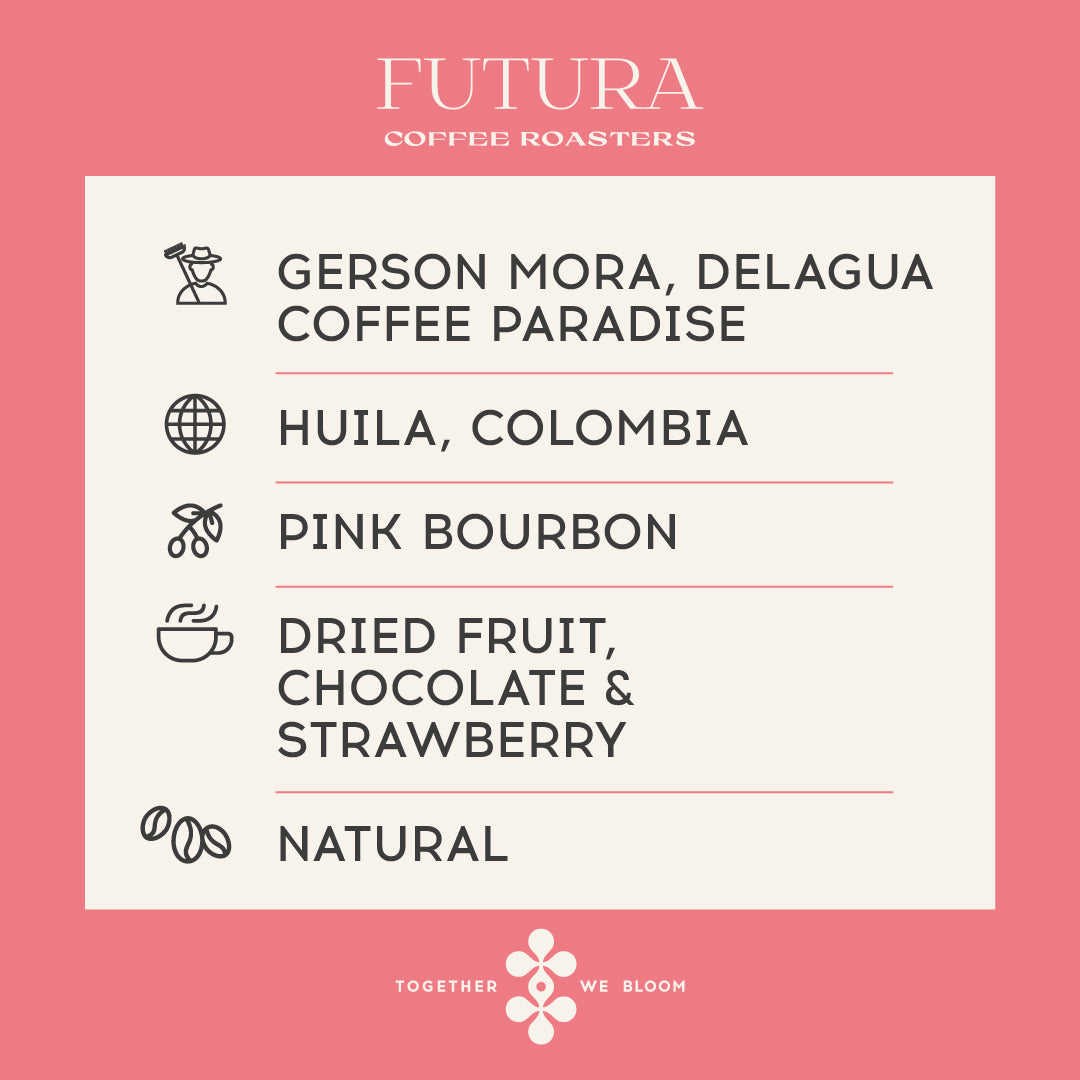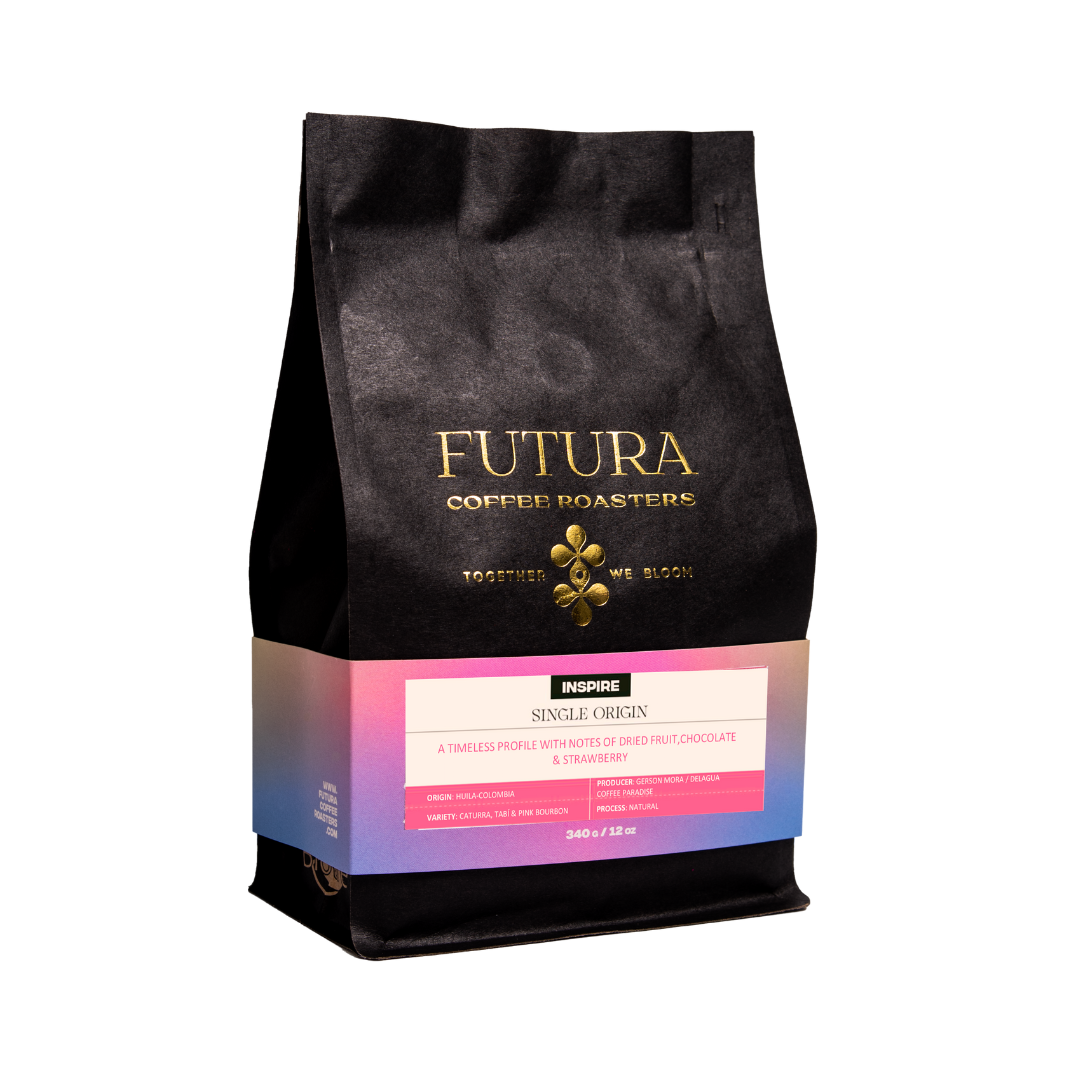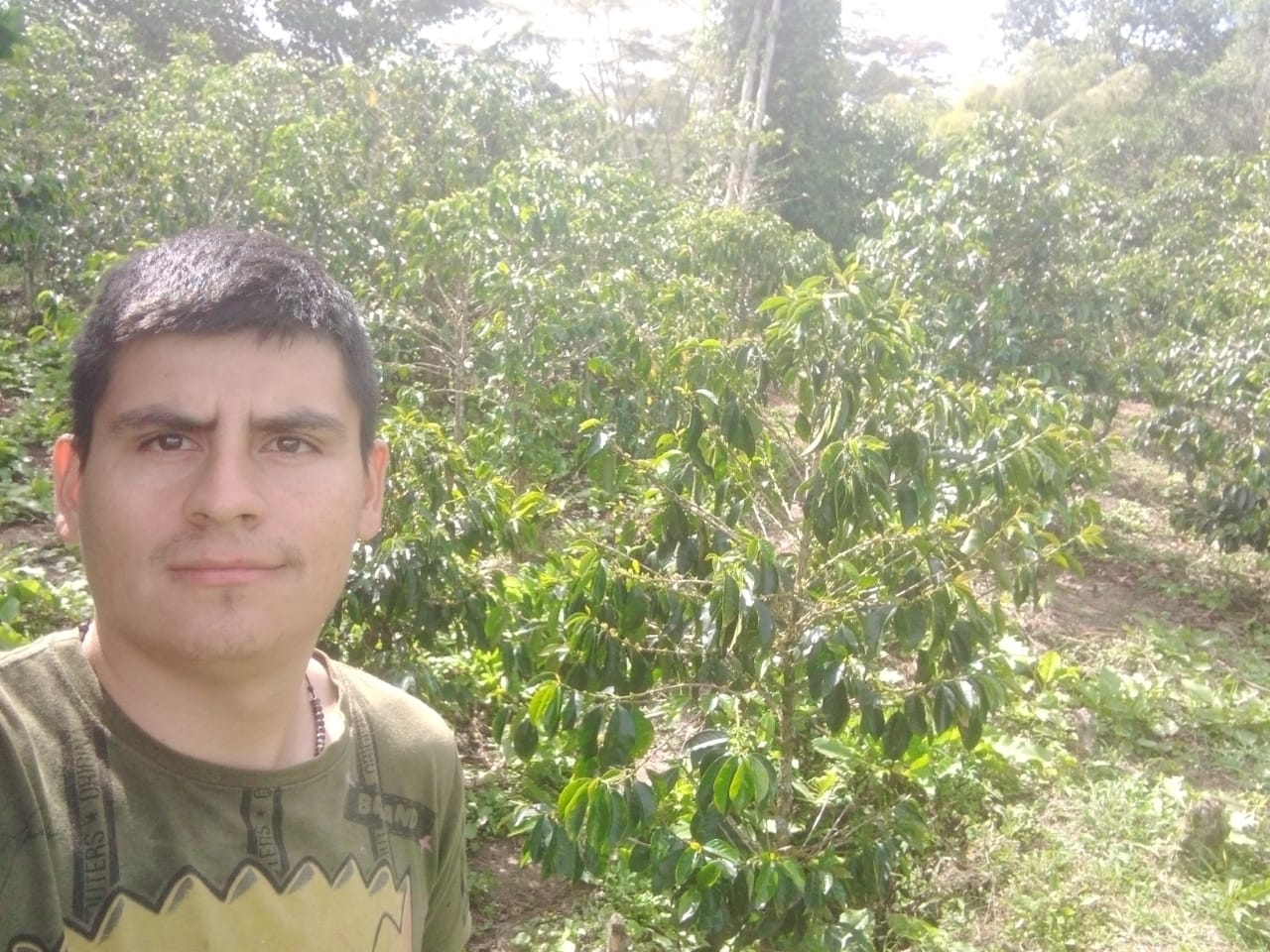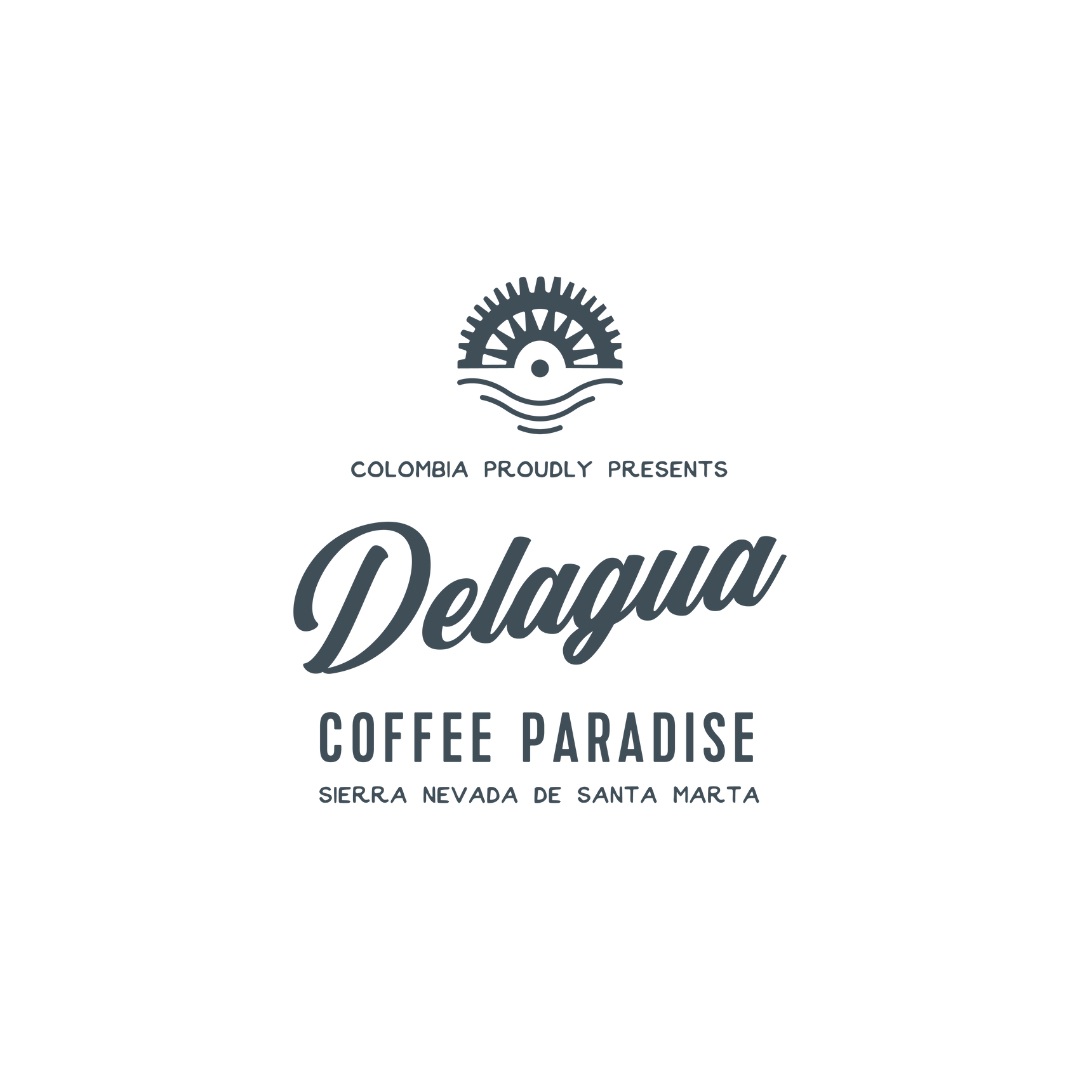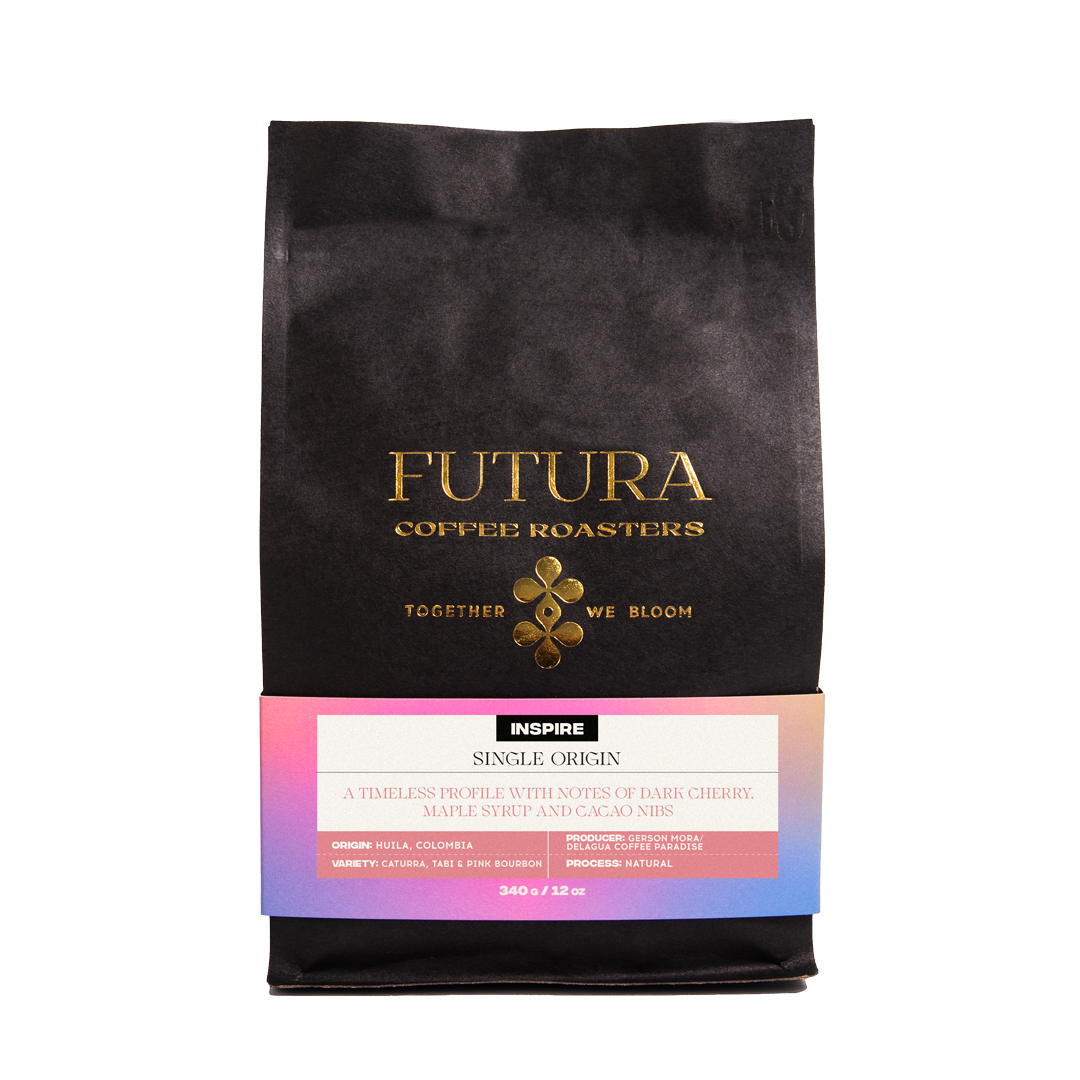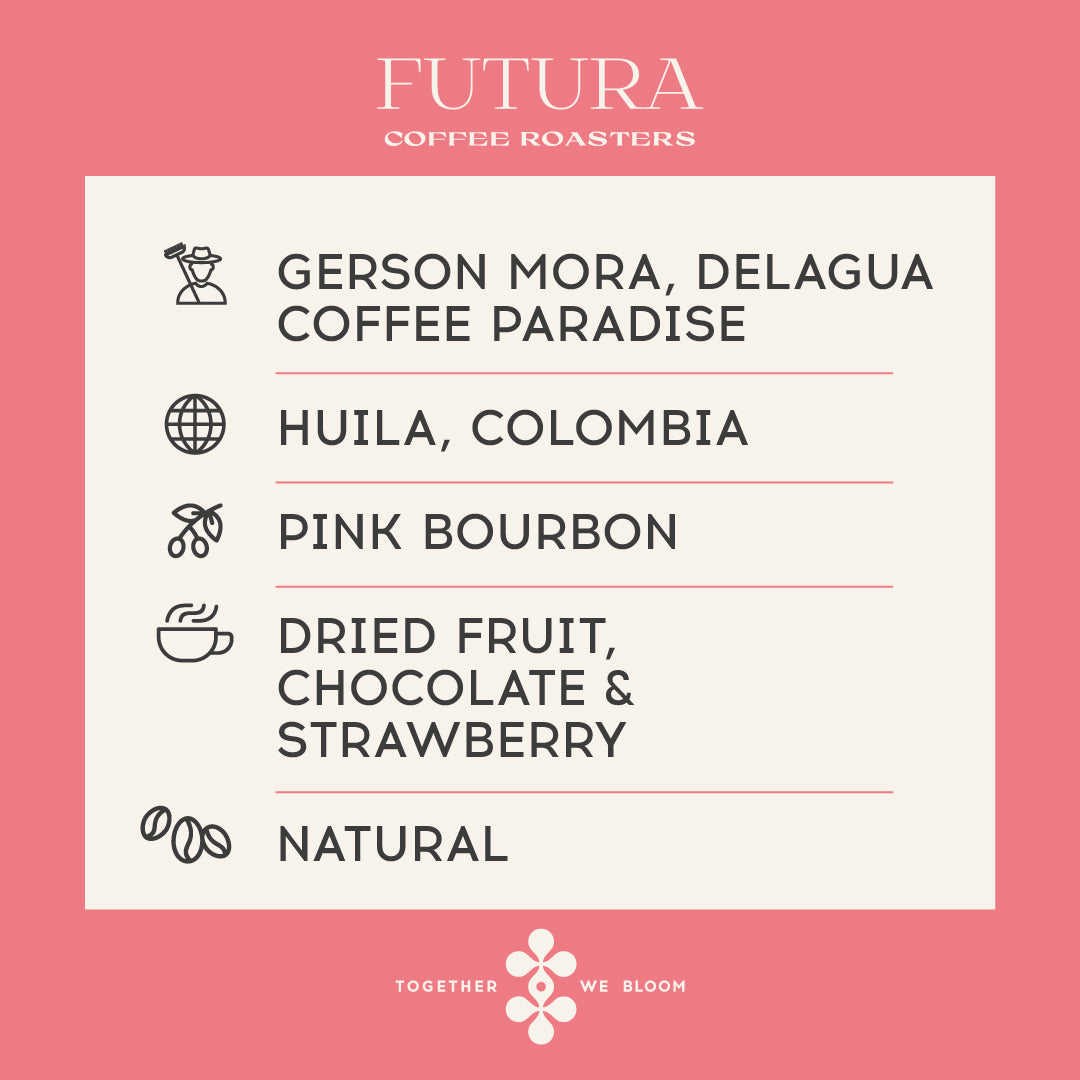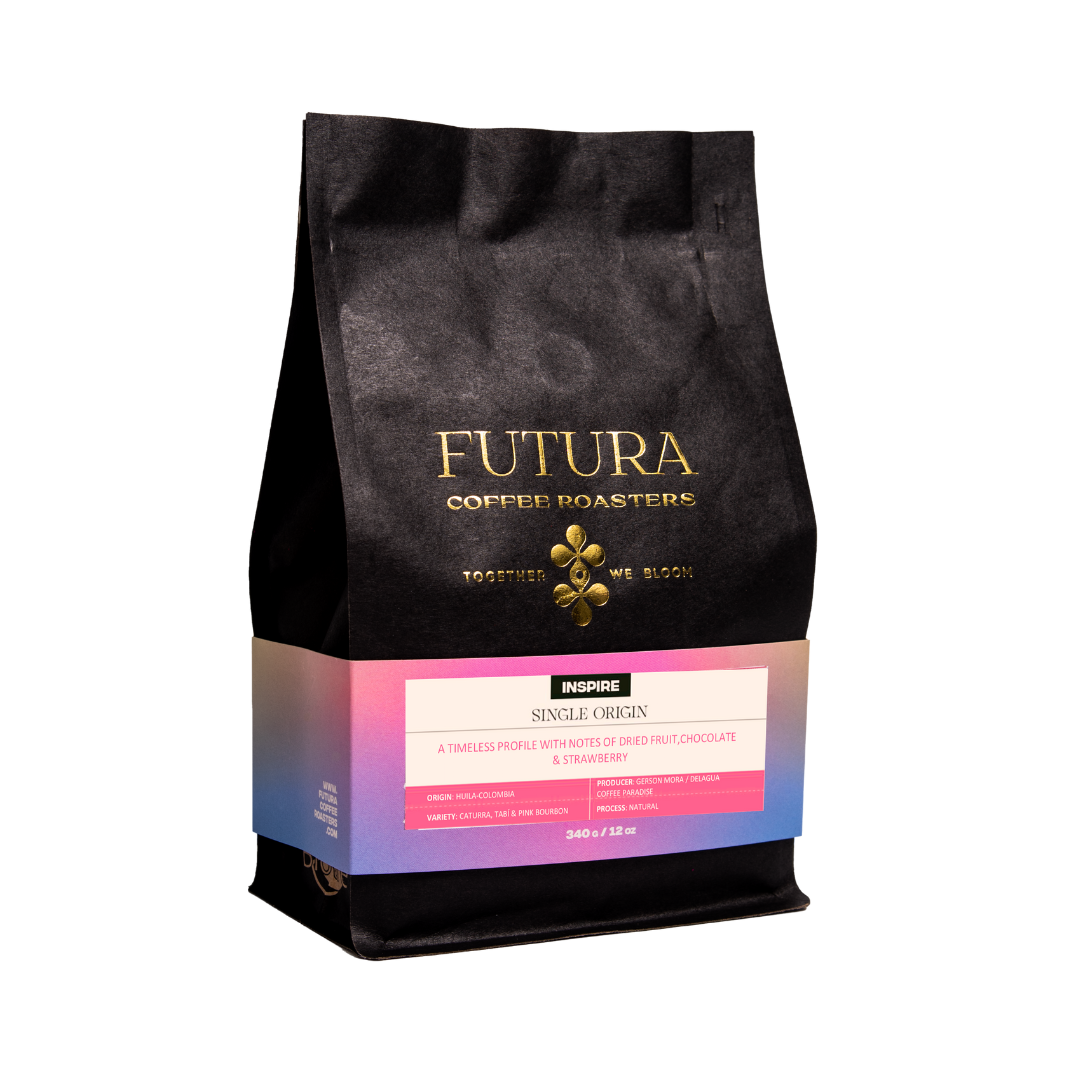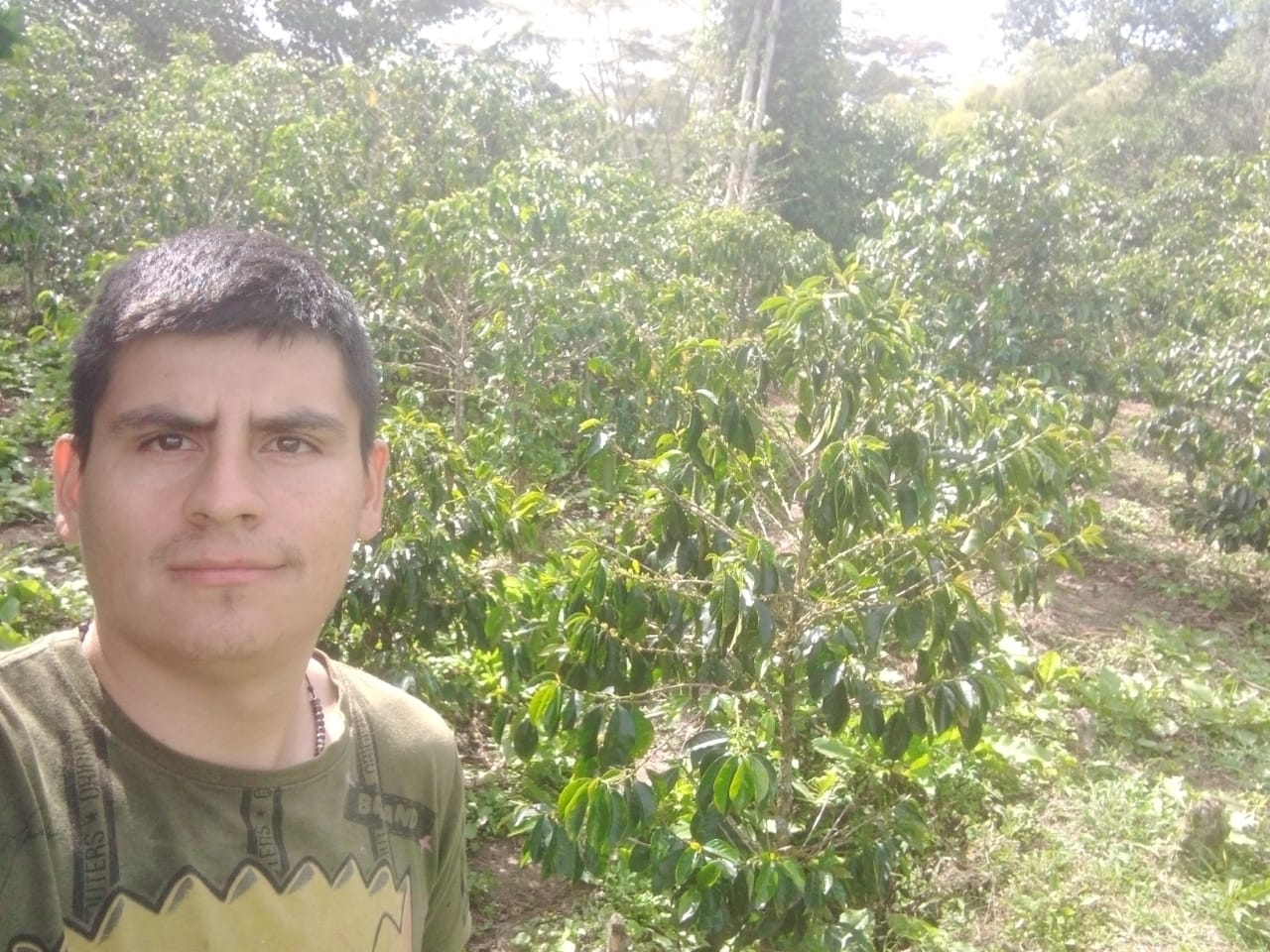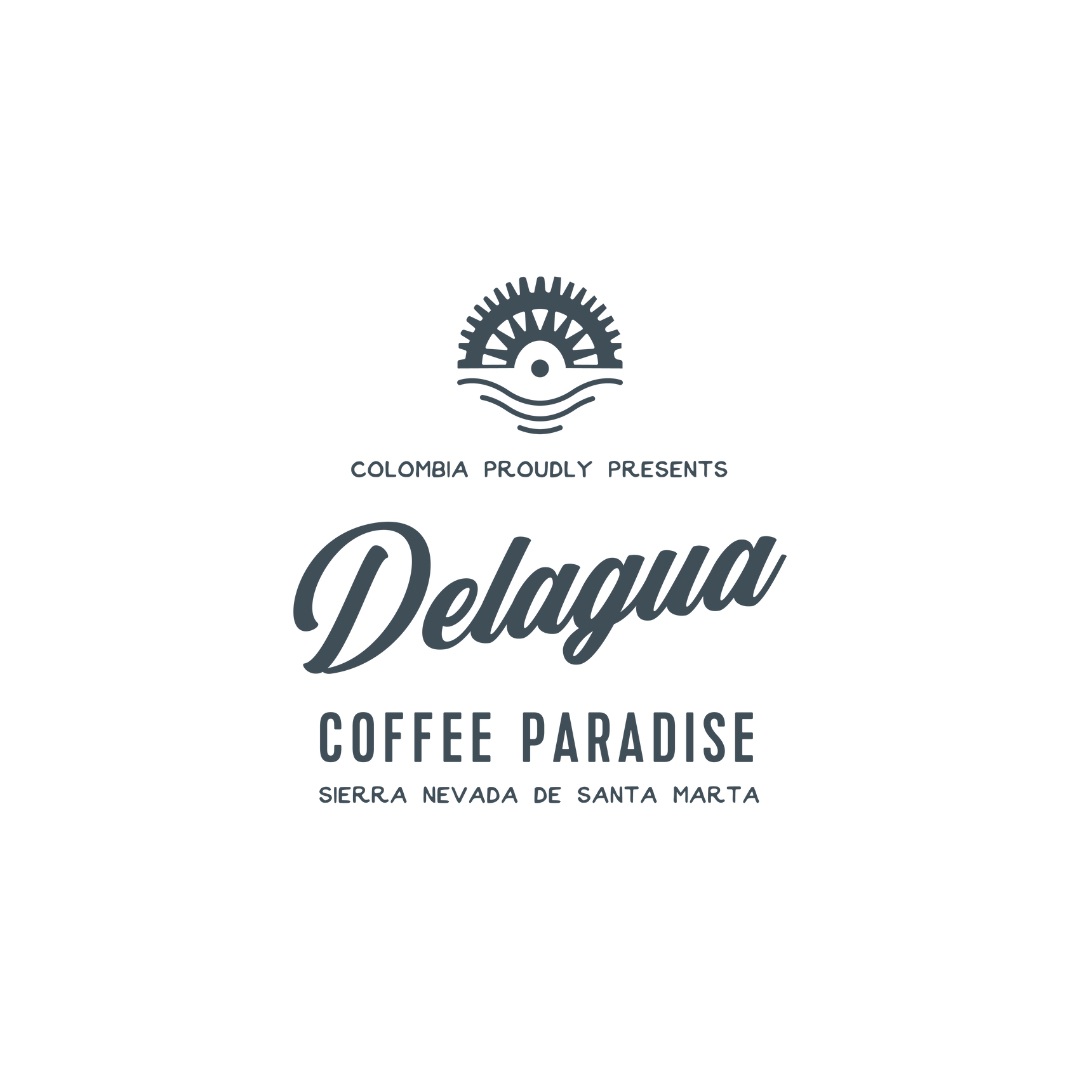 Colombia - Delagua Coffee Paradise.
This coffee comes from the lush region of Huila, specifically from the Municipality of Palestina, in the small village of Sinaí, at Gerson Mora's farm. It is grown at an altitude of 1,680 meters above sea level, spread over 20 acres, all of which are dedicated to coffee cultivation. In total, there are 20,000 plants on the farm, with ages ranging from 4 to 8 years. This coffee is a blend of three varieties: Caturro, Tabi, and Pink Bourbon, all of which contribute to the unique flavor profile of the coffee.
 The farm sits on about 20 acres, of land that is carefully fertilized about 4 times a year without the use of pesticides or fumigation. 

Gerson began working with Delagua Coffee Paradise, our sibling farm and milling project in Colombia, recently after speaking with a friend about how impactful the project has been, not only for their focus on coffee quality but also how they treat producers fairly and focus on sustainability.

This offering from Futura Coffee Roasters, Delagua Coffee Paradise, and Gerson Mora is naturally processed using highly meticulous standards. It is first picked at the peak of ripeness, then sorted for any noticeable defects. It is then laid out on drying beds for optimal airflow and monitored closely, making sure that optimal moisture content and density are maintained. After cultivation, this secondary stage of a coffees journey is the most crucial and our partners are experts in this stage, ensuring a beautiful coffee will always be in your cup.


12 oz
The Details
Origin
Sierra Madre de Chiapas, Mexico




Tasting Notes
A timeless profile with notes of citrus, sugar cane & toasted walnut.